Jerome Levy
Badges
Following Tags
Tags on answered questions Do you ever get scared of some psycho patients? #Psychologists #software-engineer #software #technology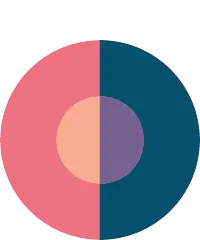 I'm an 11th grader attempting to learn Python. #python #programming #computer-science I am interested in code and was wondering if someone who was experienced in using online websites to learn code could tell me which websites work best. I have also heard from a few people that certain coding languages are better to learn first than others. Thank you for your time.... I took a c++ programming class and saw the benefits of learning to write codes for certain applications. I have a better understanding of how many technology work and the programs responsible for running them. I wish to apply what I have learned to the forensic field, but I do not wish to go... I'm interested in getting an IS major and I've already read what types of jobs you can get with it, but I don't know what these jobs are actually like. #career #career-counseling #career-choice #tech #information-science #job-descriptions I am wanting to be able to get a job as a sound engineering technician after i finish my career at job corps. I would like to know what the pay is like for this annually. I need a job that i will be able to live off of on my own. How much does the pay advance with job advancements for this... i was wondering is there any way of a bipolar person get a job and if there's any choice what would be it #career-choice #career #job
Durban, KwaZulu-Natal, South Africa Lily
Jan 10, 2018 730 views
I'm interested in trying out sound mixing but I don't know if there is a cheap way to test it out. Are there any programs for students to use if they want to practice editing and mixing sound? #sound-mixing #audio-engineering #audio #audio-editing #audio-post-production #audio-production... #audio-engineer #audio-engineering #audio #sound-engineer Has technology gone too far from a religious standpoint? Do biblical scriptures referencing a modern world reflect the improvements in today's technology? #technology #tech #computer Greg
Oct 06, 2021 337 views
I'm a Marine Corps Veteran and was just accepted to a program that will pay for school, any additional training that would make me more hirable, and a monthly housing allowance. I'm starting at a local community college and looking to transfer to Santa Clara University in pursuit of a computer... Faith
Oct 09, 2021 413 views
Hi my name is Faith and I'm 21 and I also have a learning disability and it's been hard for me to get a job because of the way I talk in an interview was hard for me to talk in an interview #interviews #job-application #work But mainly I want to work like in fast food or a daycare or as a... Jason
Oct 06, 2021 278 views
#software-engineer #software-developer #technology #technology #coding #programming