Jacqueline Wang (袁瑩穎)
Following Tags
Tags on answered questions My main problem with choosing a career path is that I am scared I am going to commit to something and realize that it is not what I want to do for the rest of my life. I constantly feel like people are judging me I'm scared to do anything anymore I don't even leave my room in my own home cause I have this feeling they don't wanna be around me I am finishing up my 11th-grade year of high school, and I want to learn how to handle my time a lot better. I slack off at times, and... How do I get a job at 14. I am needing a job because I would like to be making more money.
Colorado Springs, Colorado I am in 10th Grade. I am interested in taking classes in business, finance, creative writing, graphic design, and analytics. Steps that I can take to ensure my success in my chosen career choices are filling out a resume, perfecting my skills more outside of the workplace, and knowing how to... Robin
Nov 08, 2022 332 views
It is extremely stressful to try and determine what specific thing a person can do for the rest of their life that will make them happy. I do not want to choose the wrong job or major and find out that I actually am no longer interested in that subject anymore. I am worried that I will go... gary
Nov 08, 2022 363 views
How can i get better at customer service ? Jesus
Oct 25, 2022 374 views
I have an assignment and i have to write my resume. I want to know if anyone has tips on things I should add.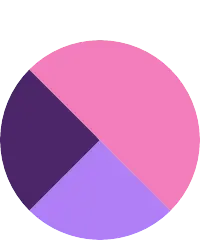 iola
Oct 25, 2022 257 views
how would i write a resume and tips can i use to write on How should I begin managing my future in preparing steps to take before college and after? How to make sure you are taking the correct decision for yourself
Because I I'm going through the hardest decision which might Be fetal towards my future so guys help me
Katlehong, Gauteng, South Africa Ani
Oct 10, 2022 360 views
I've always loved working with and around animals but have no interest in veterinary work. I've worked mostly with horses and small companion animals and am very interested to continue working with them after high school. Gabe
Oct 10, 2022 270 views
I don't know where to go in order to get better at art. How do you find a niche in art? I'm a multi-disciplinary art student at uni and use lots of mediums but am finding it hard to find a direction in starting a career. My tutors encourage finding a niche but I'm interested in so many things and mediums!
Leeds, England, United Kingdom Tyreh
Jun 23, 2021 1127 views
#business #career #marketing #internship