Andrew Tran
Badges
Following Tags
Tags on answered questions
Active Locations i want to work in the math field and am courious #mathematics Juan
Jan 21, 2018 1232 views
#engineering #mechanical-engineering I keep asking in different places about if I can do my community service hours there and they keep saying that they don't do that . I want to know if you know some place that I can apply there and solve my situation. #work-ethic I want to become a YouTuber (Blogger, Musical Artist, and Actor)and I know you don't need to attend college for that. But I actually want to go to college. What college can I go to? #college #youtube #career #influencing #social-media I feel that public relations is a board major, and it is hard for me to hone my skills when the field varies. #public-Relations #Communications #Communications-skills #community-relations I'm curious about whether which engineering majors require more presenting and talking to large groups in both college/university and the real world. I just heard that mechanical has a lot of presenting ideas and would like to know about the other engineering majors. #engineering... I really enjoy team management too, so I was wondering if I would be able to be promoted or move up after so many years of experience. I would also need to know if a lot of team work goes on in the laboratory. #science #biology #management #chemistry #laboratory #team-leadership #teamwork... Quinn
Oct 28, 2016 926 views
I am in a PLTW class that is considered a Civil Engineering course, however we use lots of architecture as well. I really enjoy the class and I wanted to know if there was a way to find a career to combine the two later. #engineering #architecture I am an aspiring orthopedic surgeon and choosing my major has always been an issue for me. At first, I planned to major in biology, but considering that it is a more broad aspect of science, I had doubts. Now, I am thinking of majoring in biochemistry because it focuses more on the molecular... Brian
May 25, 2016 960 views
I'm majoring in physics and I still can't decide what field of physics I want to go into #physics #career #career-counseling #career-path Sairam
May 10, 2016 1147 views
I need to activate my cognitive skills and observation skills for my studies. #engineer #teaching #teacher #professor #professional #studying-tips #college #career #career-counseling #life-skills i am from a government school in India called J B nagar bengaluru. I'd love to learn more about the process for becoming a civil engineer. #professional #engineer #engineering #civil-engineering #career #college I am still deciding on what career I would like to pursue. I want to do something that will leave an impact for others to benefit from, therefore I want more information if bio-medical engineering is for me. #engineer #biomedical #science #medicine #hospital-and-health-care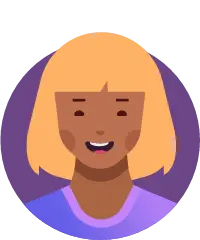 Hi i am Nandhini. i am studying 9th standard my question is why logarithm is very difficult? #teaching #teacher #professor #mathematics #math
Coimbatore, Tamil Nadu, India I completed engineering in 10th. #engineering #engineer #career-counseling #career