Sen MP, Ph.D
Badges
Following Tags
Tags on answered questions I am curious how programmers destress themselves and solve problems when they are stuck. I wanted a brief illustration of the career path (after graduating high school), to become a doctor serving in the army in India. Thanks in advance!
#doctor #career-paths #army #India What career do you recommend for a disabled Veteran #career-counseling sinna
Apr 01, 2020 538 views
I apologise for how long this post is but, I'm very passionate about physics (especially theoretical like quantum but i do enjoy almost every aspect of physics), music (mostly jazz and classical, but every genre is interesting in its own way), philosophy as well as psychology/neuroscience and... koray
Jan 16, 2018 577 views
who will have the advantage? someone who spends four years in the work force vs someone who spent 4 years in college to obtain a degree when looking for a career? #college #experience #career-development #career-preparation #working #career-counseling Fiona
Mar 07, 2018 524 views
I majored in Asian Studies in college and am graduating soon. I'm a bit overwhelmed by the opportunities out there and am having a hard time narrowing down what I'd like to do. I am interested in religion and have traveled a bit to South Asia. Does anyone have any advice on what to focus in... Ryan
Jan 16, 2018 666 views
I want to become a teacher, but the pay may not be enough to support a family I might possibly want in the future. #education #teaching #children #working-with-children #salary I am an 11th standard student and am very much fascinated by the robotic world. I vision to make a robot one day. But i have no clue where to head and where to land. Could you please guide me #engineering #engineer #robotics #robotics-engineer #autonomous-robots #human-robot-interaction I am an aspiring author looking for publishers, editors, and agents for my upcoming books and I would love to know how to get connected and into the publishing world. #writing #author #publishing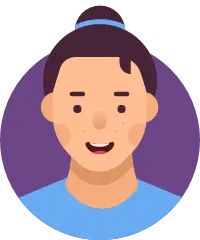 I want be a researcher when I grow up! #college #engineering #researcher #career #academic-advising #career-counseling
Chennai, Tamil Nadu, India there is nothing about me ,this question is because it decides my future plz heip me #career #teaching #teacher #educator Kira
Mar 18, 2018 648 views
I'm thinking about majoring in Economics, but I have very little interest in going into a career related to Wall Street, the stock market, etc, or continuing on to business school. I'm most interested in economics research in behavioral economics, and some in policy. To what extent would a... I initially chose chemical engineering as I thought that I could get into the pharmaceutical engineering side of the industry and I knew that they were sought after in the finance sector. Unfortunately my applications haven't worked out and there's no scope for chem eng in pharmaceuticals in...
Durban, KwaZulu-Natal, South Africa I would like to know if it is a good idea to customize your resume for the career you are going for. #career-counseling