Whitney Vincenti
Badges
Following Tags
Tags on answered questions
Active Locations What would I do after I achieve a bio major? #major #biology #college-major #nurse What did you wish you knew before pursuing a degree in #kinesiology? As in, is there anything about that field of study that you wish you had known in advance? Or are there lower level classes you wish you would have taken to prepare you better for higher level courses? I am a 2018 high school graduate on a gap year. I am using my time away from school to apply for more aid and really getting to myself as well. As I try to find scholarships, I notice most are for those who are seniors in high school and graduating in 2019. I have gotten lucky with some,... I applied to numerous amount of scholarships when I was in undergraduate school and I received one that was through one of my professor's friend. However, the ones I applied online from all of the scholarship search engines came up blank. I am now applying to graduate school and I am wondering... #choosing-a-major #college-major #majors #physicists #astronomy #environmental Diana
Aug 03, 2018 397 views
Will it make my resume better? Have a better college experience?
#bookclub #anyclub Scholarships have been a pain in my attempt to find, are there any websites or specific scholarships recommended? #scholarships #help #university #needmoney I'm a CareerVillage staff member and I'm posting this because we know that many young people are looking for the answer to this question. This is among the most popular questions searched by youth, and we're hoping you will take a moment to share your response to it. Thank you! #undecided... Not to be intentially cocky, but I'm a pretty good writer. My teachers have all told me that I need to study English and pursue journalism, and my ACT writing scores prove that that's a likely possibility for me. I think I would be well equipped to go into a profession of writing, but I'm not...
Dillsboro, North Carolina Elias
Apr 29, 2018 505 views In high school, I had huge goals for college, and now college is one step away. But although I'm a good student, college is seeming unlikely because of all the issues concerning funding. #scholarships College education is enriching but it lacks some concrete aspects of how a certain #job actually takes places on a daily basis. Usually, nowadays, when applying from a job, it is better considered if you have already had an #experience in the field. #Internship, therefore, cannot be overlooked....
Décines-Charpieu, Auvergne-Rhône-Alpes, France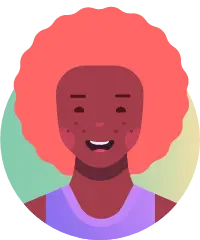 Mack
Apr 12, 2018 3555 views
I have an interview in a few days for my first job. Are there any helpful tips anyone can give me? #interview #firstjob Hi, I am starting to look at colleges since I am graduating high school next year. I am looking at becoming a zookeeper. Also, I am enrolled in college credit plus but have not decided what to take and I also plain on finishing all my normal college credits before studding for my degree. I... I'm just curious
#work-life-balance