Whitney Vincenti
Badges
Following Tags
Active Topics
Active Locations Shakuan F.
Jul 02, 2016 483 views
I'm starting to look up different study abroad programs, so I was wondering what factors should I focus on when doing my research?... Mitchell A.
Sep 19, 2016 442 views
It really makes me wonder how this can be. I mean, its got to be common sense because further north means more people and more business. Personally, I would not want to change locations for work just for better income. People always tell me to go north because that is where the money is. I get... Alisha S.
Jan 12, 2018 378 views
Growing up abroad I feel I like I can't stay in one place too long, but how and which careers are suited for this kind of work? And where can one look for jobs like these? #travel... Lauren Y.
Jan 14, 2018 394 views
Saving money is an important goal for college and a good way is to live at home. Many people say I am going to miss out on the best parts of college, advice?... Rachel R.
Jan 16, 2018 200 views
I'm an education major and I'm not sure what to do!... Tristan H.
Jan 16, 2018 363 views
I feel like many people say they want to be a nurse, doctor, engineer, computer programmer, et cetera without having much experience. How do they know that those jobs will not burn them out after years of being in the field? How are you supposed to find your passion when you are bound to high...
#advice #career-choice #career-path #career-counseling #higher-education April C.
Jan 17, 2018 381 views Tristan F.
Jan 18, 2018 179 views
I really like athletics and nutrition, but do not want to go into kinesiology, I still want to attend medical school and become a doctor, but was just wondering if there were any specific career paths that would be best for those interests.... Erica A.
Jan 18, 2018 258 views Mallory C.
Jan 18, 2018 386 views
Over the course of my childhood, I've developed a deep adoration for Disney, alongside a fascination with the technology behind the attractions, the engineering that creates the magic. My dream job would be to work as a part of the Walt Disney Imagineering Team. I plan on studying computer...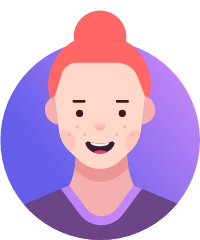 Davonte B.
Jan 18, 2018 313 views
I really wan't to travel the world and see everything i can while it is an option for me. I feel like if i let the opportunity pass then my dream will never be achieved. #travel... Jene H.
Jan 22, 2018 155 views
I would like to make sure I show the admissions committee of a DPT program that I'm deeply passionate about becoming a Pediatric Physical Therapist.... Devetra C.
Jan 23, 2018 368 views Cortney H.
Jan 24, 2018 220 views
I am also interested in becoming a kinesiologist. I am thinking of double-majoring in college.... Tanya M.
Feb 12, 2018 305 views
I have started interning for marketing and law firms since at least 5 years ago when I was in middle school, but I'm not sure whether or not to put them on my resume, and if so, how it would contribute to my present day skills. Are these generally to be avoided? #resume...