Benjamin Larson

Badges
Following Tags
Active Topics Carter W.
May 18, 2016 1102 views
I am a high school senior, and will attend a four-year college starting in the fall with declared majors in Physics and Astronomy. My ultimate goal is to earn a PhD in Theoretical Astrophysics. Rather than performing research, per se, I like to think and to be around those who have the...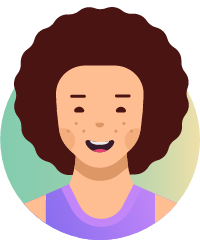 Huy D.
May 20, 2016 447 views Darellynn O.
Oct 19, 2016 535 views Stephanie P.
Feb 17, 2017 449 views
I need a time limit so I can plan out my future. #phd... Ashley H.
Dec 17, 2017 643 views
I currently pursuing my Bachelor's degree in environmental sciences, and I originally was going to pursue a master's and a Ph.D. after its completion. However, in speaking to advisors, classmates and a couple of individuals in related fields, I have become hesitant about my original plan. With...
#graduate-school #masters-degree #higher-education #phd #environmental-science Daniella K.
Jan 16, 2018 311 views
Many successful people seem to have made it in life outside of the school and degree system. Is the investment in time and money with it? #graduate-school #phd... Jason P.
Jan 16, 2018 242 views
I'm 42 and a little apprehensive about making a career change. I have four children and as they get older it is becoming more financially difficult at my current position. I have read that #anthropology is a good field to go into, but not if someone is interested in making money. As old as I... Ismar C.
Jan 16, 2018 271 views
I have been accepted into the school of my dreams which happens to be the best school for engineering in the country. However, it costs significantly more than my second-choice school -almost three times more- However, my second-choice school, which is the one that my family can afford, did not... Amberlynn H.
Jan 16, 2018 339 views
I am really interested in pursuing higher education and excited for the possibility of completing such a high level of study. My concern is that it most likely will not be an affordable course of action; which might barre me from pursuing education at that level. Is there any way to make that... Shelly B.
Jan 16, 2018 368 views
I am transitioning from the military and would like to align myself to the job market.... Ivanna-Paula V.
Jan 16, 2018 224 views
I am applying for a psychology major and I want to finish my general ed as quickly as possible #collegebound #psychology... Brian G.
Jan 17, 2018 281 views
I'm interested in getting a Phd for chemistry or chemical engineering, and i was wondering how do you start to work on getting a Phd, and what college year? can you start on your freshman year or only after getting a master degree's #science-phd #chemistry... Nicola B.
Jan 17, 2018 366 views Mariya P.
Jan 17, 2018 327 views Hannah P.
Jan 18, 2018 278 views
Being indecisive really complicates the college search. I'm always afraid that my "moment" of realization will miss me. What if I never realize what I want to do? What if there are other people who have missed their boat? These are honestly the biggest stresses for me as I'm hitting the end of...