Lynette Smith

Badges
Following Tags
Active Topics
Active Locations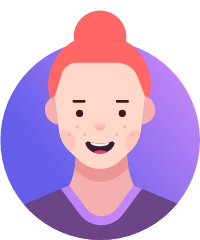 Karen H.
May 11, 2016 849 views
I had have several people (i.e teachers, college graduates) explain to me that I should expand my search to out of state schools. I was told that colleges have "tons of money" to give away and that I should not allow cost to restrain my decisions. However, with increasing college debts, I... Jaydah L.
May 14, 2016 444 views Ramon A.
May 15, 2016 972 views
I've heard that a person can meet just as many people through both a club or an intramural sport. But which of these two would result in better recommendations concerning job possibilities, personal connections, etc. (question is directed towards college clubs and intramural sports) #counselor... Kailyn A.
May 24, 2016 393 views
I'm wondering if it's a good idea to continue doing internships and/or classes to try to earn more experience before diving right into a career. Or would I learn more from actually doing the job. #college #career #career-counseling... Lissy S.
May 27, 2016 777 views
It's a well known fact that colleges look for many extracurricular activities while viewing an individual's application. At my school I am involved with the drama club and due to the intense schedule of productions, whenever I have free time in the year it is at an awkward time (only December,... nicholas H.
Jul 07, 2016 593 views Abdulwahab A.
Jan 14, 2017 859 views Sarah C.
Aug 31, 2017 536 views
I'm a current college student and I'm finding hard to pay for the rest of my time at school. What's the best way to find scholarships that actually will help me. I've come so far and don't want to give up my dream yet. #dreams #scholarship #scholarships #college... Cheyenne L.
Sep 01, 2017 421 views
I know that it has to suit you for many reasons, but why does it always have to be such a long process. I don't know, I just want to know will there ever be an easy process for finding a good college? #college... Lauren L.
Oct 18, 2017 716 views Izabelle I.
Jan 11, 2018 322 views
I am a freshman in highschool and I have an interest in astrophysics and wish to take it in college, and maybe take it further if I end up really liking it. But I'm wondering what classes I should look into during my next four highschool years, and if there are any outside courses I should try... Bethany J.
Jan 16, 2018 304 views
I am a member of the Church of Jesus Christ of Latter-Day Saints, and serving a mission to teach the gospel is very important to me. However, I also know that getting married is an essential part of God's plan. As I approach the age at which I will be able to serve a mission, should I be... keysharerah W.
Jan 16, 2018 372 views Lauren B.
Jan 16, 2018 309 views Lindsay A.
Jan 16, 2018 301 views
I know that some colleges are better than others but at the end of the day is it just about the degree? Lots of people tell me it doesn't matter where you go as long as you get the information. But there's a reason some schools costs so much more- is the quality of education worth it? I don't...
#college-tuition #college #financial-planning #payingforcollege