Carla Nelson
Badges
Following Tags
Tags on answered questions
Active Locations Ena
Apr 11, 2017 1636 views
I am international second-year undergraduate student studying in business school. Now I apply some positions in a club or pre-internship program, they all need to pass interviews. Do you have some useful tips? #interview #job-application Wanita
Apr 18, 2017 1804 views
This may seem silly, however, I have never had a scheduled telephone interview. Normally, I would commute to the destination. Does this concept apply to interviews that don't require you to travel or is the job suppose to contact you? #interviews #job-application Karen
May 16, 2018 2280 views
As I prepare to go into my career, I know insurances and benefits are a huge part of accepting a job. I have never really understood what a 401K is and if I need to apply for it! #401k #insurance #interviews #job-applications I applied to a couple military academies, didn't get accepted. I got accepted at a few collges however financially my family cant afford it right now, so I'm enrolling into a community college majoring in mechanical engineering and will transfer to a four year college. Ive participated in... I would like to know what test/how many test I would have to take #aviation #military I wanna join the Army, but I also wanna go on with my career has office administration #army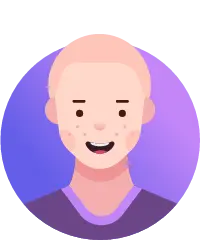 I have wanted to major in Elementary Education ever since I was in elementary school. Teaching has always been a dream of mine and I do not want to give it up because of low income. My family's financial situation is not the best and I am one of four siblings that is planning to attend... I find it very difficult to find ways to pay for college. I don't want to owe a lot after graduating. What are possible ways to help make it cheaper ans easier to manage. #finance #scholarship #money-management I've been watching a lot of YouTube videos about first day experiences and living in the new dorm in a new environment and most of the people who are taking videos seem pretty confident in themselves. I've never moved before in my ENTIRE LIFE and now all of a sudden I'm getting kicked out and... #marinecorps #military #female #enlistment Moiz
Aug 11, 2018 591 views
My mother always emphasized on something - "always leave something better than how you found it". I would like to live up to her model.
#engineering #volunteering #payback #mindfulness #satisfaction #technology #upliftment #careervillage.org #scholarship What one piece of advice would you want to tell your younger self? Would it be something about jobs and careers, losses and struggles, life and love? What would it be? #business #medicine #marketing #financial-services #social-media #marketing-and-advertising #strategy #customer-service Tess
Jan 14, 2018 512 views
I attend Lexington High School which is very academically stressful and competitive. I was one of the many students that pushed myself throughout my four years there and now it seems as though it is expected of me to continue doing so in college right away but I am afraid of becoming burnt out... lili
Aug 27, 2019 525 views
I am in 11th grade, 16 years old.
#mil #military #army #navy #air-force #college #educator