Henry Ryder
Badges
Following Tags
Active Topics
Active Locations Alexis I.
Mar 05, 2014 2898 views
I want to know if it is an enjoyable occupation...
22 votes
18 answers
Active Jan 23, 2018


San Jose, California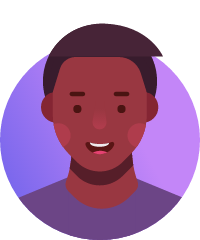 Jared S.
Oct 21, 2014 1350 views
Lets say im very interested in physics, and somewhat interested in computer science. Should i pursue a career path that i may enjoy more (i.e. physics) or one where jobs are more available and more in-demand (i.e. engineering and computer... Taryn C.
Jan 05, 2015 1637 views Makaila F.
Mar 24, 2015 858 views
I am a senior in high school, and I was recently accepted to Stanford University. I am interested in Civil Engineering, but I recently took a digital foundations class at Skidmore College, which made me interested in Graphic Design. I want to explore majors and career fields that blend both of... Gabriel C.
Apr 09, 2015 1388 views Will C.
Apr 09, 2015 2031 views
I have a basic understanding of what creating a video game is like, but I don't know where to start. I don't know how to code or program, I'm not exactly tech-savvy. I don't know where to start! I want to at least learn the basics of creating a video game before I go to college for it. Is there... Abby A.
Apr 09, 2015 3512 views
I'm a 10th grader, and I love to draw and paint. I know I want to work in a type of design medium but I don't know what. I want to work at BET or Empire. I also love music, and create album covers. I was thinking about graphic design but I'm unsure if they are the same thing. I want to work...
#production #media #graphic-designer #media-production #graphic-design Curtis L.
May 12, 2015 852 views
I have been in college for digital design for 3 years but am not sure if that's the career I want. I do love art and want to continue that education, but I am struggling to find what art degree (s) can take you more places than just one. #college #education #art #design...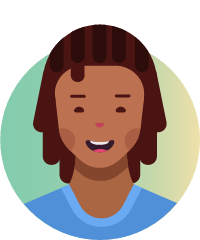 Julien V.
May 13, 2015 1480 views
A lot of questions I know but I am a sophomore (soon to be junior) Graphic Design student at MICA and I am having a crisis. Ever since I have been home I have not been able to find any internships or work in my field. Nobody wants to hire me for anything at all. I thought I had a strong... Joana R.
Sep 11, 2015 1185 views Immanual A.
May 03, 2016 621 views
I Have completed PUC, Im interested in animation and Graphic designing #design #graphics... Justin H.
Jul 11, 2016 899 views
I want to know which one would be better to study for the graphic design field.... Christopher S.
Aug 27, 2018 185 views Desiree C.
Aug 27, 2018 266 views Haley E.
Aug 29, 2018 270 views