Career Questions tagged Love #business-management # hatemath #love business #furtue #career #career-choice I am an incoming sophomore at Georgia State University. So many people attend this school, so I don't know where to start making connections in order to get into the acting and film industry. #JULY #JULY20 #actress #acting #film #film-acting #college #cinematography #creativity #inspiration...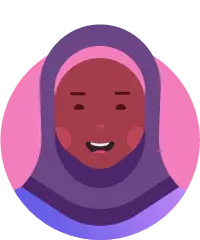 my mother inspires me everyday because she tells me that i have the potential to do anything. she never fails to understand me or support me. she is my role model and with her by my side, i CAN do anything.
#love I love my major gender studies, and I want to focus on serving marginalized people that are from lower income, domestic violence survivors, people who are suffering from trauma (hunger, poverty, economic hardship, physical, and sexual abuse, emotional), I want to empower, protect, serve, and... #veterinary-medicine #animal-health #veterinarian #animals #vet#animallove #amimal #love Paw
Sep 01, 2017 634 views
HI!!! College can obviously be overwhelming, especially for people who's family members never went to college before (and they get a lot of pressure from their family to succeed!). How do you keep calm while still doing great academically? Also, I'm really passionate about learning how the... I want to be a geriatric nurse practitioner, but I want to make sure that the field im going into will have a high enough demand so I can have job security.
#nursing #geriatrics #love #nursing #medicine Karen
Aug 28, 2016 1211 views
I am a high school student who has seen both the best and worst of many individuals' careers. I have seen people take up their careers, only to end up struggling to keep up with them. Lately, I haven't met many people who are happy doing what they do. Individuals have their own circumstances... Joana
Sep 11, 2015 1493 views
I am thinking of majoring in art
I like drawing and illustrating but what what can I do from there? #creative #love #cartoons #draw The reason I ask this question is because I enjoy being with kids. #careers #children #love Joana
Jul 28, 2015 1195 views
I need work experience so I can get better for future benefits such as writing or teaching. Any suggestions ? #college #internships #experience #work #love #credits Eric
Nov 13, 2014 1059 views
I am currently interning at a company that promotes the arts in our local community. I was curious and wanted to know what drives people to promote the arts. #arts #community #love Eric
Mar 12, 2014 13840 views
I am interested in marketing. I want to know some things that have made other people major in this field. #marketing #major #people #love #swag Eric
Mar 05, 2014 1503 views
I am interested in following a career in business. I do not know which business to major in. #business #money #love
5+ million learners use CareerVillage to get career advice.
About us