Career Questions tagged Love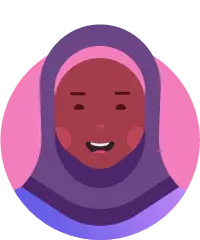 my mother inspires me everyday because she tells me that i have the potential to do anything. she never fails to understand me or support me. she is my role model and with her by my side, i CAN do anything.... I love my major gender studies, and I want to focus on serving marginalized people that are from lower income, domestic violence survivors, people who are suffering from trauma (hunger, poverty, economic hardship, physical, and sexual abuse, emotional), I want to empower, protect, serve, and... I want to be a geriatric nurse practitioner, but I want to make sure that the field im going into will have a high enough demand so I can have job security. nursing geriatrics love nursing... I am interested in marketing. I want to know some things that have made other people major in this field. marketing major people love... I am a high school student who has seen both the best and worst of many individuals' careers. I have seen people take up their careers, only to end up struggling to keep up with them. Lately, I haven't met many people who are happy doing what they do. Individuals have their own circumstances...
love inspiration love-for-job job career appreciation career-choice student I am thinking of majoring in art I like drawing and illustrating but what what can I do from there? creative love cartoons... I am currently interning at a company that promotes the arts in our local community. I was curious and wanted to know what drives people to promote the arts. arts community... I am interested in following a career in business. I do not know which business to major in. business money...
5+ million learners use CareerVillage to get career advice.
About us