Ashlee R.
Badges
Following Tags
Tags on answered questions
Active Locations I would like to become an architect and it would be helpful to know what hobbies would give me a better understanding of architecture. Or what hobbies I can do that will prepare me to be an architect (drawing, building, designing, etc).
#career #art #architecture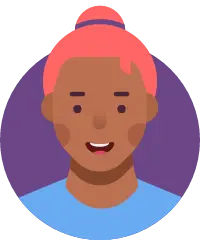 I want to create the best educational experience possible for myself, and I think knowing the top colleges for this major would help me out a lot. I am currently located in Minnesota. I am not worried about distance because I can easily adjust to any environment. #college-major #medicine #sports #animals #college #career #major #minor #wildlife #conservation wayne
Sep 16, 2020 511 views
I got my BSc in chemistry in June. I had an ok-ish GPA that's just above the minimum requirement for grad school, 8 months of undergrad research, and 3 years of experience in kitchen-related part-time work. I wasn't able to find job-related to my study area, such as entry-level research,... Tylar
May 26, 2020 3134 views
I am 12 years old and I dream of living in NY when I'm older but the cost of living in the city can be very expensive. Doctors get paid a lot more than engineers, but being a doctor can be time consuming and stressful. So I just want to know which choice would be better. I want to know how long... Jen
May 26, 2020 1091 views
Since childhood, I want to be a nurse because I want to take care of patients. But I realized that I am afraid of blood. But I really loved to watch k- #medicine #doctor #nursing #medical drama about medical field and that's why right now, I am confuse.
Norzagaray, Central Luzon, Philippines Shawn
Apr 17, 2020 278 views
I'm considering going into medicine, but I don't know what specialty is right for me. I would like a career where I can tackle important problems and make people's lives better. What do you guys think? Would this be the right specialty? I'm trying to figure out which one is right for me....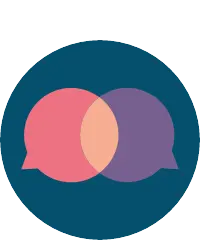 Isis
Apr 20, 2020 383 views
I am a Sophomore in High school and went to college career fairs for the career physical therapy and ever since, have taken the interest in becoming a Physical Therapist. I understand how a physical therapist operates and what they do, but I am interested in learning how to become one in the... Henry
Apr 12, 2020 352 views
I want to get into medical school, but is it too hard to do the required courses at the same time as being an athlete? #college #medicine #healthcare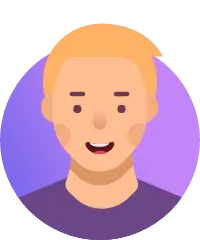 I'm in job corps and am going to be taking the automotive trade in a few weeks. #career #cars #automotive #mechanic Aaron
Feb 01, 2020 1755 views
I am a senior in high school who wants to work in physics on a variety of projects. I'm thinking about having a engineering minor, but what opportunities could I get from other minors? #physics #college-major #college-minor #science john
Nov 15, 2019 227 views
I'm a student with Curlew Job Corps my name is John and I am looking in to getting into the forestry trade
what are some important things about being a wild land firefighter like typical day on the job, conditions, challenges, and rewards. #career I am currently a junior in high school and even though I am interested in having a career in the medical field, I feel like I am unaware of what I'm potentially getting myself into. I want to feel prepared for what is to come!
#medicine #healthcare #college I love to play with rocks #construction #career I'm 19 year old I'm interested in brick laying due to it being a organize environment , how many step does it take? #career