Ramesh Nyberg
Badges
Following Tags
Tags on answered questions
Active Locations #criminal-justice #criminal-investigations #forensic #forensic-science hailey
Oct 19, 2020 1132 views
do you always clean scenes? #CSI #forensics #criminal-investigation #criminal-justice I am asking this question because in the future I want to be a Forensic Toxicologist and I want to be prepared with the right skills to get the job. #chemistry #criminal-justice #forensic-analysis #criminal-investigation Jada
May 22, 2016 508 views
I'll be entering 9th grade this 2016-2017 school year. Also, I'll be taking course work in Debate. I want to pursue a degree in criminal justice, but I am unsure if I want to continue going into the police academy. #law #police I really want to know this because my dream is to become a blood spatter analyst. the more I know about these things, the easier that will be. #forensics #forensic-psychology #psychology #science #college Evelyn
Oct 14, 2015 2191 views
I'm a senior in high school, and I have always been interested in criminal justice. I really think it would be great to work for the FBI or even CIA one day, as a goal. I know the requirements to become an FBI Agent, and I know that if someone does become an agent they don't necessarily get...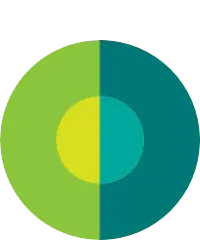 I am trying to finish college to become a type of forensic scientist (not sure which one yet), but I know I might have to testify in court as an expert witness. However, I have a speech impediment and sometimes I can't speak clearly when stressed or nervous. I just want to know if I can still... Bryan
May 07, 2019 280 views Omar
Oct 03, 2019 876 views
#robertolozano #interested #criminology #criminal-justice #law Alex
Sep 16, 2019 275 views
#attorney #criminal-justice I love to help people that are going through a hard time. I never focused on being a detective. Although I never thought about it, I find being a detective interesting. I believe learning to be a detective would be an interesting mission.
#Detective #investment-banking #marketing #doctor # #surgeon #army #detective oriana
Aug 02, 2020 1568 views
Okay- I admit I've been watching a little too much criminal Minds- but I was wondering what they actually do. I find interesting- "profiles." I think that it's a great tool to really get into a criminal's minds- no pun intended. I've watched my fair share of law enforcement tv shows- and they... Lisa
Apr 09, 2015 4635 views
I am interested in studying criminal justice and want to become a homicide detective, and have watched tv shows that have intrigued me by what happens and how hard they work and it looks fun.
#criminal-justice #criminology #detective #interests #homicide