Seth Daniel Bernstein
Badges
Following Tags
Active Topics
Active Locations
Career plans Seth Daniel has reviewed
3 reviews needed!
4 reviews needed!
Context: I will work hard in the rest of high school and in college by being as organized as possible, managing my time, and staying focused. Also by asking for help when I need it.
College: N/A
Other Education: N/A
Activities: N/A
Job Experience: N/A
Soft Skills: N/A
Hard Skills: N/A
Other: N/A #computer-science #computer-software Mayra N.
May 28, 2015 1066 views
well i am junior at odlh and i want to major in business/marketing but i dont know which university is the best. #business #university... Emily L.
Aug 03, 2015 1155 views
I am a 2nd year Psychology major student. I'm looking to go into a counseling career, such as career counseling or student counseling. I'm wondering what steps I should take to pursue this type of career. For example, what classes I should take in college, what I should minor in, and types of...
#career-counseling #classes #majors #psychology #student-counseling Rohan P.
Mar 09, 2016 582 views
Is this possible for a computer engineer to do all the stuffs that IT engineer can do ? In my mind im considering that computer engineer can do many stuffs that IT engineer can't..isn't it? Whoever is reading this post just give me a quick reply.. #engineer #computer #it... Tori P.
Mar 09, 2016 1552 views
I am in 9th grade and wonder what nursing is like? ........ Remy M.
Mar 10, 2016 1717 views
I know a college degree is important for getting a job in investing. How important is the exact school you go to? Is an Ivy League school necessary? I ask for honesty because I keep hearing YOU CAN DO ANYTHING from people about everything, and it doesn't seem like anyone is really just saying...
#financial-services #investing #ivy-league #finance #investment-management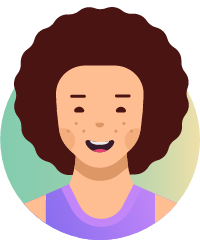 Lisa C.
Mar 10, 2016 1228 views
To make an investing decision do you mostly focus on mathematical calculations or is it more about gut feel or other judgments? I ask because I want to understand how interesting or boring it might be. I don't have any trouble with math, but I don't really want to spend all day calculating...
#finance #financial-services #investment-management #investing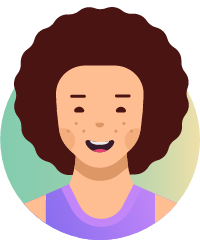 Riley J.
Mar 10, 2016 707 views
If I go to college and eventually get into a job in investing, where do you start (like what is the job title) and when you go up the ladder what do you go up to (what's the top of the ladder)? How long does it take to go to the top of the ladder? I'm sure it must be really hard, but I'm... Daija P.
May 09, 2016 617 views Eunice S.
May 11, 2016 719 views Hannah K.
May 13, 2016 526 views Esther A.
May 16, 2016 4096 views
I have no interest in becoming a doctor or in the medical field really, but my family is pressuring me to do something in it so I have opted to do what I want but with a little of their influence hence the nursing. #college #psychology #nursing #healthcare #higher-education... kamryn R.
May 16, 2016 629 views
I am shy and find it easy to stay to myself, but I would like to make new friends at my university. Is rooming with three other people a good way to make, at least, a few good friends, or should I make friends through another alternative? #friends #college #higher-education #education #career... Rachel F.
May 18, 2016 498 views Lindsay G.
May 19, 2016 926 views
Hi, I'm an undergraduate student pursuing a Bachelor's degree in English Literature and Spanish Translation & Interpretation and I'm interested in pursuing a Doctorate after I graduate. However, I've heard a number of different explanations of what a PhD program entails and I am honestly so...
#professor #college #english-literature #masters #graduate-school #phd Brandon L.
May 19, 2016 447 views
I've always been interested in the field of Psychology, and I was thinking of taking that up as a minor. So while weighing my options, it was only natural that I question what degree is required to reap the greatest opportunities. #college #psychology #higher-education...