Ellen Rosenthal
Badges
Following Tags
Active Topics
Active Locations Hi I am a freshman in high school and I was wondering what majors for college I would need to take to be an art therapist for teens and kids. I want to go into therapy and I want to know what to do to get there. #art #majors #therapy #teenagers... Santa T.
Santa T.
Oct 12, 2015 899 views
Hello, I am studding plastic arts and recently I rediscovered my passion for geometry and spatial expressions, I would love to pursue a career in design rather than becoming an artist. Even though plastic and applied arts are similar disciplines to study, I worry that requirements in job... I'm curious about what I need to get into a institute #art #animation... it's just a question that just came to me and i was just wondering because when i find the answer i can help me by letting me know if should start now or a little later in my high school years. #internships #art #fashion #success... I am currently a high school senior and I am interested in music, art , and media. I am not set on being a producer and art director, but it had been suggested to me and I am considering it. I would like to know if there are any specific majors I should be seeking and also any other careers... kevin D.
kevin D.
May 14, 2016 782 views
Chennai, Tamil Nadu, India This could apply to architecture, fine arts, graphic design, or anything similar. I know at this point in my life that I wish to do something with art. What originally discouraged me from making this decision was the "starving artist" trope. Many people assume that artists can't make a living... Kayla S.
Kayla S.
May 18, 2016 771 views
I like all kind of art and I am not sure if I want to major in design, or graphic art or visual art. There are so many different branches in the art field. I am not sure which would be best. #art #fine-art...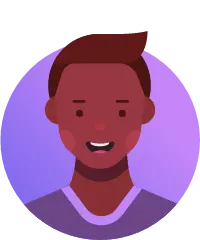 Emma D.
Emma D.
May 21, 2016 553 views
I'm a senior in high school so I haven't exactly figured out my life yet but I know I'm going to get at least a bachelor's degree with a major in studio art. I didn't really look into what kind of jobs that i can get with this degree because I decided that i wanted to go to college at the last... My art teacher keeps telling me that one day I will also become an art teacher. I've always been set on editing, but I had always thrown around his idea as well and now that he mentions seeing it in me, I'm more seriously considering it. It would also be an option that would be flexible enough...
#career-details #art-education #art #financial-planning #education
Curllsville, Pennsylvania Kelsi W.
Kelsi W.
May 27, 2016 863 views
I absolutely love everything about art! It is perhaps one of my biggest passions. While I do want to pursue my dreams, I want to also be able to survive in the... i want to get involved in my art community and hopefully find a job that specializes in fine arts #art #fine-art... I have always loved art and plan to pursue a career in that field after college. #art #drawing #painting... Karen P.
Karen P.
Aug 08, 2016 1408 views