Ellen Rosenthal
Badges
Following Tags
Tags on answered questions
Active Locations Grace
Dec 06, 2022 194 views
is there a step by step way? or does it just work itself out? perla
Oct 31, 2022 279 views
Im interested in design and fashion
Rock Hill, South Carolina I've always been passionate about the arts ever since I was a child. However, now that it's time to apply to colleges I'm stuck on deciding a major. I still think I have a lot to improve on in my artwork which school can help me with. However, I'm not quite sure which major to choose. I love...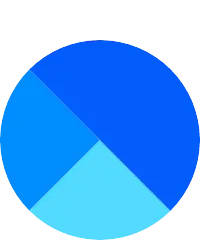 Sasha
Nov 10, 2022 208 views
How does one start out in graphic design, a form of art, or game development in a successful way? It would be hard to start a career like that without any prior connections.
Rock Hill, South Carolina I enjoy art, doodling and video games. I am unique and enjoy specific things. I also enjoy working with my hands.
Rock Hill, South Carolina I mainly draw and paint, but I have not learned how to draw digitally and I would love to. Ethan
Oct 18, 2022 191 views
I am passionate about art and design, especially digital art and sketching on paper but I don't think that I am good at any of it. How would I get better at art or improve my skill? I also would like to be an animator. I love both of these art topics, how would I get started with that?
Rock Hill, South Carolina Luka
Sep 13, 2022 138 views
I want to become a tattoo artist but i don't know what i need to do to get to that goal
Rock Hill, South Carolina Are there specific qualifications you need to become a good graphic designer? And besides having a great eye for design, are there any other skills I need to acquire?
Midrand, Gauteng, South Africa Nin
Jun 28, 2022 178 views
How do I develop a collection of my own art to showcase in a portfolio? I am trying to get into the drawing/painting program at my school, but I'm not sure what type of work to put into my portfolio. Lanie
Jun 19, 2022 242 views
I love art, and has always imagined my life in a field of art, but as I have grown older, I have learned there is no money in it and it is unsustainable. Does anyone know about careers in art that make a livable wage?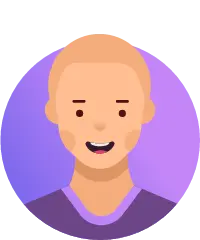 aiden
May 27, 2022 212 views
[this question has been posted by an admin on behalf of this student; it was previously entered as a career goals statement] I understand this quite the layered question, but I am greatly interested in the field of Art Direction. I would love some examples and clarity on how and where this career can take me. I do appreciate art in all forms and I believe it can come in a multitude of forms, given the subjective... what would be the best way to go about designing bodies for my art, would i need to study anatomy or would i just need basic skills to draw body designs? where are art director jobs most popular, and which state has the most jobs disposable?