Sophie Clissold-Lesser
Badges
Following Tags
Tags on answered questions
Active Locations - What do you need to do?
- What do you need to learn?
- What kind of help do you need?
- What things do you need?
Fuquay Varina, North Carolina so im 14 and im scared for my future. even though getting a job is happening far from now im still scared. i dont want to waste my life doing something i dont like. How does someone know what they want to do or what they want to be after high school? The only thing that I have a somewhat decent grasp of is math, but other than that how do I find what's best for me? I'm trying to apply online for these positions, but I feel like my resumé is generic and could cater better to what I'm looking for. What should I emphasize?
Northampton, Massachusetts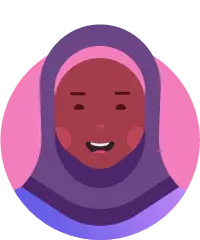 I am going to be a senior and I want to know how to find a career that I won't regret 5-10 years down the line.
Edit: Thank you to everyone that has given their advice. I really appreciate it. Your answers have helped me not to stress over it as much. :) Hi I'm Elysia but everyone calls me Venchy, I like football and basketball. I love listening to music,make money, read, and write. Ioan
May 16, 2021 297 views
I'm a student that is leaving secondary in a few weeks.
I'm looking for a job i can do over the summer and hopefully into the winter times as well.
#answer My question is what is a good routine or habit that I can build that will help me in college. Also how can I achieve this and I would also like advice on some of the best colleges out there. What steps can one take to find their true passion in life and make it a meaningful career? Have any of you encountered this dilemma in your own lives? If so, how did you discover your current passion? I think my biggest problem and the reason why it's so difficult for me is because my lack of... I want to learn more about jobs and how to easily get them. How to apply in the best way, I want to know more about college too. How to balance college and jobs. I don't really know what college or career I want. Where should I start? I want to explore my interest but I'm also not really sure about that either. Hello, I am someone who is passionate about the arts and creative sphere, but have chosen a business and social sciences degree path because I would like to utilize those skills in a workplace. What would the opportunities for someone with my background look like in the creative space? Project... If you were to miss steps or lose eligibility in your career plan, what are some ways to bounce back? I go to a very small school and I'm going to a bigger highschool with so many more people. Im going to be treated differently and its going to be hard to make friends there with all the people. Do you have any suggestions I can look at and learn about people, rules, etc. Why did you choose voice-acting over other forms of acting, like film, tv, or stage. Are you able to perform multiple disciplines of acting or do you have to pick one and stick with it.