Yassine Selmouni
Proposals manager - Global bids & proposals chez Dell
Investment Management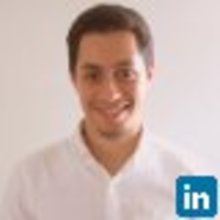 Yassine's badges
Supporter
Teacher
Tags Yassine is active on
Yassine's Answers Here is what I enjoy: math, public speaking, finance, business, and I have occasionally touched coding. I want to go into a field with security has a lot of potential for becoming rich. #computer-software #business...
5 answers
Active Jul 31, 2017


Fremont, California 13 answers
Active Aug 27


Vancouver, British Columbia, Canada I spent my twenties sort of jumping from job to job, the longest being 2 1/2 years. My final position was a farce because the amount of money I was supposed to make was a lie and the people who made the job agreement were "let go." Anyhow, I decided to take a little break and ended up moving...
#hiring #human-resources #job-application #talent-recruiting
5 answers
Active Aug 31, 2017


Orlando, Florida I am a junior in high school and one skill that i need to grasp is time management. I ask this because I still need to learn how to finish my schoolwork on time but also still want to participate in many activities. I believe that time management skills will also help me in the long run so I...
#high-school-classes #time-management #student #college #personal-development
4 answers
Active Mar 04, 2018

Castro Valley, California Had a public speaking class but still not confident...
10 answers
Active Jul 21, 2017


Jacksonville, Florida Siddharth S.
May 25, 2016
I want a job that keeps me financially comfortable, yet also is stimulating, and morally rewarding #economics...
1 answer
Active Jul 21, 2017

Palo Alto, California I am a junior in high school and am struggling to come up with a career path and major for college. I love interacting with, helping, and learning about people, traveling, reading/ writing, and singing. I also have a lot of interest in studying Spanish and some interest in areas like criminal...
5 answers
Active Jul 21, 2017


Illinois, Illinois Specifically for a foreign student who want to get a job. The more the better? Or just the one which most suitable for me? #job-search...
4 answers
Active Jul 18


London, England, United Kingdom I need to get an internship as a graduation requirement and know that networking is very important but I'm not exactly sure what to say...
2 answers
Active Jul 21, 2017


Dallas, Texas 3 answers
Active Jul 21, 2017


San Jose, California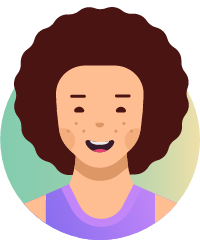 I'm in my first year of university in the UK and I'm doing Adult Nursing. I'm more than halfway done. But, the thing is, my head and heart are not into it. It bores me and does not interest me in the least. In fact, if I force myself to continue it, I'm pretty sure I'll end up jumping off a...
4 answers
Active Aug 15, 2017


Luton, England, United Kingdom I am a an enrolling student to college, and I'm looking to major and get by MBA in Business and Administration. It would only be appropriate to ask about the job opportunities in this field. #graduate...
2 answers
Active Jul 21, 2017


St. Louis, Missouri 13 answers
Active Aug 21, 2018


Fairfax, Virginia