Shiqi Li
Badges
Following Tags
Active Topics
Active Locations Devetra C.
Dec 01, 2017 434 views Madison B.
Jan 16, 2018 753 views
I'm a college student dedicated to academics and building a career, but I love sports. Would joining a club sport be worth my time, or should I get involved in a pre-professional group instead? I'm not sure that I would have time for both. #sports...
10 votes
10 answers
Active Jul 30


Columbia, South Carolina Jamaul C.
Jan 16, 2018 224 views
I'm currently in my Junior year in college and for this semester I'm taking abnormal psychology and molecular cell biology. These two courses have a lot of information that you must know in order to pass the class and I want a more effective way to study because I don't think the way I'm... Brandon S.
Jan 16, 2018 270 views
Because currently on LinkedIn there are some interesting internship opportunities that have intrigued me and i want to know how i can make the most of the opportunity in the application process. #internships #resume... Blaine T.
Jan 17, 2018 160 views
I would like to study abroad while I'm in college, and I'm not sure how I should go about it. #study-abroad... Laura G.
Jan 17, 2018 170 views
I will be starting full-time college this fall. I will be living in the dorm and will not have a vehicle. How can I find good study time? #study... Mireia R.
Jan 17, 2018 480 views Tanya M.
Feb 12, 2018 305 views
I have started interning for marketing and law firms since at least 5 years ago when I was in middle school, but I'm not sure whether or not to put them on my resume, and if so, how it would contribute to my present day skills. Are these generally to be avoided? #resume... Edgar L.
Mar 14, 2018 332 views Emma A.
May 31, 2018 289 views
I have lots of friends with internships unrelated to their majors, interests, and future career goals but they think it will look good on resumes later on. Do you recommend I get any internship I can get just for the sake of having a full resume? #internships...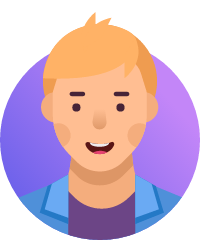 Lauren B.
Jul 06, 2018 453 views
I know that this is a basic question, but it matters to me in my future job search. Obviously, spelling and grammar are things to watch for, but there has to be something else that employers can't stand. I want to avoid mistakes that I just may not know about yet. #business #job-search... Payton B.
Oct 08, 2018 401 views Victoria G.
Dec 17, 2018 436 views
I am currently looking for internships in the accounting field. I have never made a resume and don't have any work experience so I am unsure of how to start and what to include in my first resume. I am also wondering what do employers look for in a resume. #resume #internship #job-application...
21 votes
20 answers
Active Sep 15


Simpsonville, South Carolina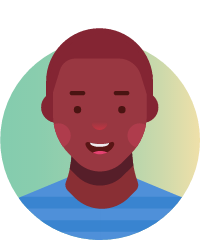 Andres G.
Apr 16, 2019 122 views
what are you guys looking for? #career... Angel W.
Apr 28, 2019 209 views