Michael Bracey
Badges
Following Tags
Active Topics Kellie Y.
May 11, 2016 735 views
There are many graduates that graduate with much knowledge of what they have majored in. But we all know you have to start from the bottom and work your way up. #career #professor #mentors #teachers... Julie Y.
May 18, 2016 418 views
Do you feel that you are going to college simply because it was what you were told to do after high school? Do you feel like you truly want to get a good equation to pursue a certain career or are you just doing what your parents told you to do? Would a small break between high school and... Ashley N.
May 20, 2016 336 views Karen P.
Aug 06, 2016 1309 views Logan M.
Jan 28, 2017 466 views Angelina N.
Jan 14, 2018 359 views Abbey N.
Jan 16, 2018 193 views
I grew up in poverty and my dad has over 100,000 dollars in student debt. I have always been afraid of when I would be able to eat real food or buy clothes that fit. I don't want to have to worry about that after I graduate college and hopefully have a family. Thank you in advance for reading... Kadeesha D.
Jan 16, 2018 222 views
I️ mean how do you become the best at what you do, like does it happen once you're in the fields or does it start with what you do in college? What is the first step to it? #life #nursing... Kristina H.
Jan 17, 2018 241 views
Now that I've been accepted into college, I've started thinking a lot more about what's going to happen after I graduate college in four years. How do college seniors transition from dorm/campus life to moving off campus and starting a job? #life-transitions... Nabeeha K.
Jan 17, 2018 338 views Elizabeth H.
Jan 20, 2018 350 views
I'm asking how time-consuming the coursework in college so that I can decide how many extra clubs, jobs, internships, ect. I can pick up while still maintaining a decent GPA. I have a tendency to over book myself so I'd like to see what some have say to about the coursework and time management.... Kimberly W.
Jan 20, 2018 246 views Emily I.
Mar 15, 2018 237 views
I love #engineering but my high school failed to adequately prepare me for most of the engineering courses I have had to take in college. Instead, I'm good at reading books and writing essays that analyze them, but I hate doing that. So, I am struggling through engineering in order to round out... Lauryn H.
Mar 16, 2018 170 views
For outgoing students who opt to be involved with extracurricular activities, club engagement, social awareness and academic studies, how would the student balance it all? What type of support system or coaching platforms are provided in college settings that help the student adapt to a...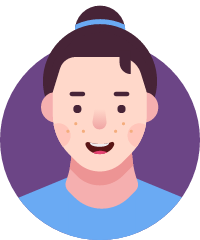 Maria L.
Mar 20, 2018 130 views
I want to be a Dietician and personal trainer, but I always get scared when I think about what should I do after I graduate? Should I got to hospitals? I'm really confused on that part. Could you give us some tips on where to start looking?...