Peter Sturtevant
Badges
Following Tags
Active Topics
Active Locations Caleb G.
Oct 20, 2015 754 views
Cause I want to choose a college that I feel like im doing the right thing and the in the right place #college... Whitney A.
Oct 22, 2015 790 views
I was just wondering which choice of engineering would be most common because I know that there is so much out there but I can't decide which type to enter in the future. I am a 6th grader and I was very interested with the cool things and objects engineers get to create and do. #engineering... Thomas T.
Oct 27, 2015 728 views Wileshka S.
Jan 21, 2016 1275 views
I'm a sophomore in high school. I like movies a lot. I acted in a few plays but, I am also interested in business, law, and art. I am very #undecided. #college #business #law #art... Brendan V.
Jan 29, 2016 779 views
I've always heard people talk about college scholarships and tuition but don't know exactly what they are and i'm pretty close to college. All i know is that they help pay for college and tuition is the cost of something but what exactly?... Brendan V.
Feb 04, 2016 622 views
My friend and I want to go to Arizona state university but don't exactly know what the requirements are because we're coming out of state. I read some of the requirements but I've also read that sometimes the requirements like GPA, ACT and SAT scores need to be higher than in state since we're... Brendan V.
Feb 04, 2016 718 views
What are some things that I could add onto my college application to make me look good, I'm currently a junior in high school, not in any clubs or sports because the clubs here are kinda lame and some sports I could. I used to play soccer also but not for high school level, and I have a job is...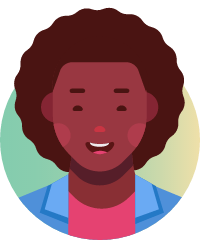 Davonte H.
Mar 01, 2016 11530 views
I am a high school senior currently and will be moving on to college soon. There's much talk about majors and everybody seems to have a solid answer but me. I know through out the years of high school I enjoyed all of my math courses (Algebra, Geometry, Trigonometry, Calculus, etc.) and I have...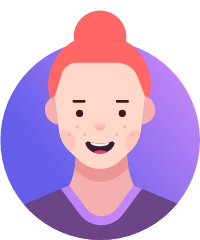 deonte P.
Mar 01, 2016 7957 views
Hi My name is Deonte and I have only recently decided to pursue a career in engineering. I was told was that engineering will give me a good amount of mathematics problem solving. I always enjoyed learning new math skills and embracing the challenge of having parents that were never good at... Ashley B.
Mar 02, 2016 471 views
Hello, I am a senior in high school. As I soon go off to college I plan to go into the engineering field. My passion is music and dancing but I wanted to combine these passions with the field I wanted to pursue.However I am having trouble with it. I research and found that I was interested in... Omkar A.
Mar 10, 2016 948 views
I want to go into this field because I see a really bright future for it, I want medical service to be more efficient, and I am really passionate about robotics. I took a Engineering course this year last semester, and I am currently on my school's robotic team and I am really active ( I... Connor G.
Mar 27, 2016 563 views
I need help looking for colleges that have a good engineering area and can offer me scholarships #college...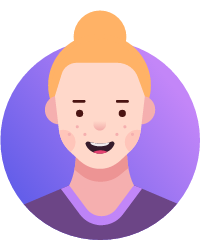 Jesse A.
Apr 25, 2016 1447 views
Kids in class are interested in learning more about this career.... Caitlin B.
Apr 25, 2016 644 views kumar K.
May 02, 2016 1202 views
I'd like to learn more about mechanical engineering and what it takes to get there. #engineering...