Fabiola Clayton
Badges
Following Tags
Active Topics
Active Locations Caleb G.
Oct 20, 2015 889 views
5 answers
Active Jun 25, 2018


Haslet, Texas Zee K.
May 14, 2016 727 views
2 answers
Active Feb 27, 2018


Aguadilla Pueblo, Puerto Rico Benny Y.
May 15, 2016 443 views
I am a college student earning a Bachelor's degree in architecture. I am going into my junior year this fall, yet I do not have any internship experience. I do not know where to start looking for it, and what to expect....
1 answer
Active Jul 21, 2017

Massachusetts, Massachusetts heidi A.
May 17, 2016 416 views Grace M.
May 17, 2016 546 views Bolu M.
Aug 18, 2016 533 views
I have always loved the idea of owning a spa but for some reasons I ended up studying architecture. I thought I could still study for cosmetology at least on a minimal level but it turns out architecture is taking all my time. I want to stop studying architecture and focus on what I had in...
#spa #architecture #counselor #cosmetologist #business #beautician
4 answers
Active May 10, 2018


Lagos, Nigeria Albriolys G.
Oct 19, 2016 343 views
What is it like on a day has an Egineering?...
1 answer
Active Jul 21, 2017

Passaic, New Jersey Raven P.
Oct 19, 2016 654 views
I have been struggling with choosing my major before college. Ive been planning on becoming an architect, but I also have the idea of interior design in my head and would love some advice. #interior-design #interior #interior-architecture...
Batesburg-Leesville, South Carolina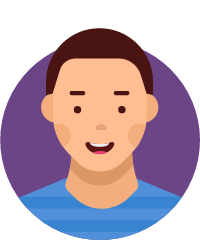 jinsung J.
Oct 20, 2016 426 views
I am looking into engineering department (specifically into civil engineering). I would like to know things other people knew at my age so that I may not make the same mistakes others may have made in their career. #civil-engineering... Yuki L.
Oct 24, 2016 792 views
4 answers
Active Jul 21, 2017


Madison, Wisconsin Luz M.
Oct 27, 2016 544 views Ananta S.
Oct 27, 2016 402 views Heidi K.
Jan 15, 2018 261 views
I've heard that men take up most of the STEM careers and women in the field are underpaid....
3 answers
Active Mar 17, 2018


Wilbur, Washington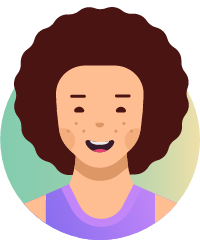 Aishwarya J.
Jan 16, 2018 275 views
I love to write and draw -- they're two of my passions -- but I also love science and math, which is why I plan on going into a STEM field. How do you keep the two balanced when so many claim you can't reconcile them? #women-in-stem #arts...
4 answers
Active May 30, 2018


Cupertino, California Avni T.
Feb 10, 2018 476 views
2 answers
Active Feb 16, 2018