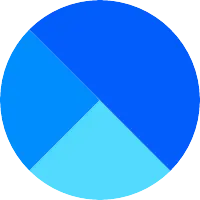 Sharool A
Following Tags
Tags on answered questions
Active Locations orpi
Jan 26, 2021 432 views
hii my name is orpita and i'm currently in year 11 and i really want to become a doctor so please give me some advices! thank youu #doctor #pediatrician #neurosurgeon #dentistry #doctor #doctor #doctorate-degree With graphic organizer 3 box
Plsss #exams
Pagsanjan, Calabarzon, Philippines

How does one become successful in finance? I have heard that it is very competitive, so I'm wondering what I need to do in order to have a successful career in finance. #finance #career-paths #banking

I am really interested in becoming a lawyer, but I have heard that it is not easy. I'm wondering how someone can become successful in law. #law #lawyer #career-paths #legal

I really like computers, and I that are and will be a lot of different career options in technology. I'm wondering what I should do now, starting in high school, to prepare for a successful career in technology #computer #technology #career-paths #tech

I want to be an engineer and I am also interested in biology. My teachers have told me that I should look into bio-engineering, but I'm wondering what I need to do in order to have a successful career in this field? And what skills I should work on and have? #engineering #science #engineer...

Math is my favorite subject in school, but I don't know what kind of careers there are in math-related fields. Could someone provide some information? #math #career-options

I'm interested in social work and social services. I'm wondering how people decide to go into social work and what the career path is like? #social-work #social-services

I know there are different types of architects, and I'm wondering how the path to these different jobs vary. #architecture #architect I would like a direct answer

I really like talking to people. My mom has told me that I should come a politician. But, I don't know what politicians do. Do politicians get to talk a lot? What is it like to be a politician? I now realize this is perhaps too general of a question, so perhaps what I want to ask is 1) In the...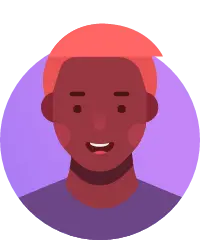 John
Dec 16, 2011 1952 views
I like popular mechanics and I'd love to work at a magazine someday. Seems like editors get respect and are in the movies all the time as the top of the magazine. But what do they REALLY do? What's a day-in-the-life of a magazine editor like?

Thanks in advance #editor #publishing #magazine Dasan
Dec 03, 2014 1169 views
I love basketball and my dream is to go to the NBA and play but if not i want to be a physical trainer and I've been through most injuries and I would like prevent people from these injuries. #medicine #sports #physical-trainer Jordan
Jan 21, 2015 2150 views
I am a junior at Boston Collegiate Charter School and I have loved sports all my life. At one point, I wanted to be a professional football player, but I am currently at a school where football does not exist. Therefore, my dream of becoming a professional football quickly died. I started to... I'm asking this question because as much as I want to help people and I love sports, I want to know whether this career is financially secure. #sports #sports-physician