Jenn Hatfield
Badges
Following Tags
Active Topics
Active Locations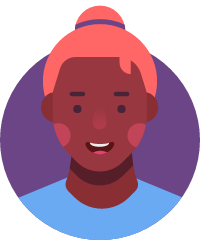 Aisha C.
Oct 21, 2012 1322 views
I'm a sophomore in high school. #sports... Jackson T.
Oct 25, 2013 838 views
I would really like to work with high school students as a psychologist. What do I have to do to make that happen. I am currently a senior in high school. #school... Kiana D.
Dec 04, 2013 774 views Kiana D.
Dec 04, 2013 890 views
I want to know the skills it takes to become a psychologist and the educational process of getting there.... Allysa G.
Dec 04, 2013 1018 views
I'm a senior in high school and and I've gotten information on the certain classes I should take towards marine biology but I was just wondering what other things can I do during my college years or even know that would help me even more.... Jhoshua L.
Jan 20, 2014 2159 views
I'm in 9th grade and homeschooled. I want to pursue a career in medicine, and i want to know what subjects i need to take so i can get into a good school like Stanford. #college-admissions... Qad M.
Feb 03, 2014 812 views Gabby G.
Mar 05, 2014 623 views
Everyone is telling me how great college is for everyone and I want to know what kinds of things I will be promised or that I will definitely gain from going to college and then graduating. #college #school... Ignacio F.
Mar 05, 2014 788 views
I've always done sports growing up. Trying out and competing new in sports has never phased me negatively to the point of distress or disorder. Many of my role model athletes such as Mike Tyson have fallen under psychological issues that lead to their downfalls. I am a part of a health &... Rob J.
Mar 05, 2014 827 views Agustin P.
Mar 05, 2014 697 views
I'm an athlete, that wants to get involved in some career that involves doing some kind of sport or involves being active.... Daniel Z.
Mar 05, 2014 893 views Arisleily T.
Mar 07, 2014 5984 views
I always hear it is better going straight to a University than a Community College how come? #education #career-paths... Angelo M.
Mar 08, 2014 1027 views
I am currently a high school junior, I will go to college to study Chemical Engineering. I understand research is important to highlight, but other than that, what would show schools like MIT, GA Tech, and Cal Tech that I am prepared to attend their institution? #college #engineering #chemistry... Alexander N.
Mar 12, 2014 880 views
What are work studies? All I know are that they are jobs you have in college which seem neat. #college #career #research...