Yvonne Koh
Badges
Following Tags
Active Topics
Active Locations Ayomide O.
Mar 20, 2017 584 views
Accounting student at Towson university... Edrisina S.
Jan 10, 2018 256 views
I am in highschool in the Bay Area and I am curious about eventually pursuing a career in photography. I am wondering what kind of employers generally would take on a budding photographer. #photographer...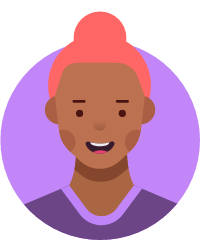 Verenice C.
Jan 16, 2018 288 views
Any job recommendations? Where to get cheap books? Scholarships? Savings tips?... dominique D.
Jan 16, 2018 250 views Robert S.
Jan 16, 2018 235 views
In today's society people tend to follow the money instead of following their deams; my question is why? If you're not happy in the job you choice then why bother do it? #tags #question... Samara K.
Jan 16, 2018 325 views
I am a person who sometimes gets distracted while studying and/or doing homework. Are there any good study tips/tricks that would help someone stay on task while studying? #study-habits #college #college-advice... Ciera M.
Jan 17, 2018 256 views Zachary R.
Jan 17, 2018 328 views Moises M.
Jan 20, 2018 390 views
I'm not the richest man or the most well connected man, but I do intend to pursue a higher education so I want some guidance as to what I can do to earn money that wont take too much time out of my education. #college-jobs #money... Melanie B.
Jan 22, 2018 389 views
I know amazon prime is a good online access to everything to buy. Should I buy it in person to make sure it is in good condition? I have also heard about websites that sell used textbooks? Is that trustworthy? Is buying a used textbook worth it? #college #textbooks #online... Jene H.
Jan 22, 2018 193 views
I'm asking this question because I want to be make sure I don't fall behind my first year in college while acclimating to college life.... Jalynn B.
Jan 23, 2018 449 views
I want to try to prepared for fall of this year when i go off to college #college-advice... Anthony V.
Jan 23, 2018 228 views
It's becoming a little harder to remain in the running for everything... Nads P.
Feb 01, 2018 281 views
I'm a full time student and it's really hard to keep my school, work and social life balance. If I'm not at school then I'm at work because I need to pay for school. But how can I also make time for friends? I work 2 jobs because the school I'm attending is pretty expensive. I only have a year...
#adultingstinks #wishitwassummer #life #needmorehoursintheday #work #school Kayla R.
Mar 05, 2018 243 views
I'm worried about getting physically lost and not knowing where I am going, and therefore being late or missing a class. How quickly do you get the hang of it? And what are some tips for learning your way around?...