Career Questions tagged Working Abroad Suzy M.
May 22, 2018 252 views Lejla B.
Jan 16, 2018 264 views
Specifically, I'm going to earn a bachelors in #biology, and I️ was just wondering if there's a listen if countries it's accepted or not accepted? #college #international... Hammed S.
Jan 16, 2018 297 views
I discover most people in Nigeria and Africa go out to source for good living in the USA and European countries and in my statistics 85% of these people are always successful when they come back to their various birth countries compared to those that stay in there countries to make it to the... Tierra J.
Jan 16, 2018 253 views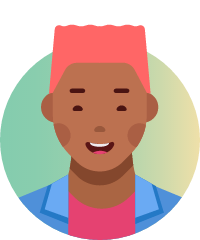 江斌 雷.
Mar 12, 2017 519 views Melissa W.
Jan 19, 2018 207 views
I enjoy tutoring so much, that I decided to work on becoming a teacher. While I am working on the education process: i.e. degree and credentials, I was wondering If I should also look to teaching abroad for job experience? #study-abroad... Dariann L.
Jan 17, 2018 263 views Alisha S.
Jan 12, 2018 361 views
Growing up abroad I feel I like I can't stay in one place too long, but how and which careers are suited for this kind of work? And where can one look for jobs like these? #travel... Jack A.
Dec 23, 2017 355 views Faith K.
Sep 01, 2017 505 views Danny L.
Feb 04, 2017 967 views
Hi everyone, I am a college student currently very interested in working in Hong Kong. I am using some resources like Linkedin and stuff. I hear that it is possible to get jobs there even without sufficient Chinese(Cantonese and Mandarin alike). I'm looking for experiences in areas of: sales,...
#sales #working-abroad #hongkong #jobs #job-search #human-resources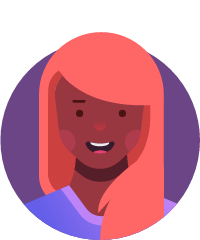 Leah A.
Feb 08, 2017 412 views
I'm planning on going abroad for my first job. It will be a teaching job and I don't have any serious career ideas. I don't know what job I would be working if I stay home instead so I'm assuming staying or leaving won't makeba huge difference in what I care about, unless I find something... Albert P.
Dec 09, 2016 563 views Ana T.
Jan 04, 2017 698 views
I am interested in working for an organization, something like Rapha Hous which deals with the rehabilitation of young girls that have been trafficked, or Playing for Change which teaches music to children in different parts of the world; mostly dealing with underdeveloped or developing...
#social-services #working-abroad #college-majors #helping-others #career-path Sean D.
Aug 22, 2016 426 views
I'm about to enter my final year of a BSc Biochemistry degree in the UK. I would really like to go on to become a biochemical engineer but i'm not sure exactly what further study (if any) or graduate program that I would need to complete in order to do so. I would also be more than happy to...
#working-abroad #graduate #graduate-recruitment #biochemistry #bioengineering
4+ million learners use CareerVillage to get career advice.
About us