Elizabeth Gravina Wetherall
Following Tags
Tags on answered questions
Active Locations I want to follow something in business but I'm not sure what would be the pest path exactly for me since I want something that is not to much statistics but I also want something that has good pay and maybe even travailing involved but not too much. What is your current dream, and what is your biggest obstacle in achieving it? How to make sure you are taking the correct decision for yourself
Because I I'm going through the hardest decision which might Be fetal towards my future so guys help me
Katlehong, Gauteng, South Africa How can I find the major I want? If I haven´t decided what I want to study what should I look for in a college before I apply? I plan on attending an in-person MBA program, but I want to keep my options flexible.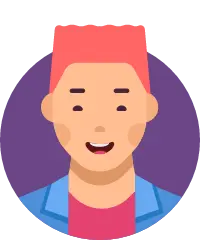 Thomas
Jul 21, 2016 1189 views
I'm entering my sophomore year in college, and still enjoying my summer. However, I was unable to find myself a steady job this summer (so I've been taking work where I can- moving jobs, pet & house-sitting, yard work, etc..), and have thus been spending all of my free time exercising my... This is for studying and for exams and questions. The only career option that I can think of is tax law. I graduate high school
I liked my Pre-engineering class and my Ag mechanics where is the best place to meditate where is your happy place How to cope with panic attacks what kind of skills do you use personally I like to meditate Wei
Jun 14, 2021 397 views
Hi all,
I'm seeking books that will help me grow as a person and provide a different perspective to thinking about today's contentious issues.
#books #writing #careerdevelopment Linh
Nov 07, 2021 400 views
I want to pursue a career revolving around business and finance. I know that around this career and life in general, networking and having connections is really important and can be used as an advantage. #business #networking #finance #entrepreneur #connections Lessa
Jul 12, 2018 593 views
I have tried everything from lists to sticky notes to keep my life balanced and to remember all my assignments and due dates. I currently use a bullet journal and like what it offers, but I would still love to hear about methods that have allowed others to successfully meet all of life's...