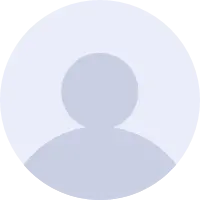 Brendon Szabada
Badges
Following Tags
Tags on answered questions
Active Locations Harris
Mar 02, 2017 1457 views
My major is accounting.. I am doing associates and earned 40 credits so far. i am not full time student even i skip my semesters because of my family issues . now i want to start a new career .. should i change career now or first complete this one ? i am good in computer but i never study... I am finishing up my degree in information technology soon. But have no work experience in the field. What can I do to get some relevant experiences? Hai . I have chosen Computer science Group in 11th std . What are the degrees and Job opportunities related to it. #engineer #professor #computer #technology #technical
Coimbatore, Tamil Nadu, India I am into the computer tech. Classes but I for one of my questions is what college do you need to take and all the other websites are useless? I NEED HELPPPPP!!!!!😫😫😫😫 #technology #computer-hardware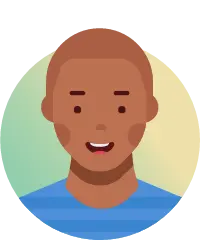 Marc
Jun 17, 2019 642 views
#business #Sales #Agents #Financial # #finance #Services Alex
Jan 15, 2018 514 views
I am majoring in Information Technology. I am wondering if there are any apps that are useful for delegating study time or for possibly saving notes for later, in order to better manage my time. #technology #onlineeducation Time Management is important. So how do you balance activities and studying? #timemanagement I've interned with Citibank for the past few years and I had an opportunity to work with the cyber security team. With the majors I have been advised to pursue they all lead to computer science. As a college freshmen I don't have to make the final decision but I was wondering if anyone in the... Erica
Jan 19, 2018 606 views
I'm working #fulltime and going to #gradschool . I have 2 babies and am worried about having enough time to do everything! #time-management #student #college Alisha
May 27, 2016 6161 views
What are some tricks you learned on the way? #business #social-media #sales #online-marketing I know many individuals who started strong in college but once the reality of the work to achieve their goals became known to them, they gave up on their dreams. I know that my desire to dual major in general surgery and as a general practitioner will require extensive discipline to maintain my... Need help Visual learner.
Haven't found a good way to study.
#time-management
#studying-tips I am very great person believing that everything is possible if you put on mind into, i feel good when i help somebody and bring joy to people face .#Technology
Cape Town, Western Cape, South Africa Rene
Nov 22, 2019 490 views
Sedro-Woolley, Washington I'm a CareerVillage staff member and I'm posting this because we know that many young people are looking for the answer to this question. This is among the most popular questions searched by youth, and we're hoping you will take a moment to share your response to it. Thank you! #college...