matthew adeleye
Badges
Active Topics
Active Locations Chevonne C.
Oct 19, 2016 511 views
I would like to know when I apply for a job #business... Ella G.
Oct 24, 2016 236 views
im thinking of applying to university and want to now how much it will... Cheska H.
Oct 25, 2016 461 views abril V.
Oct 27, 2016 802 views Debra Z.
Dec 27, 2016 557 views Debra Z.
Dec 27, 2016 436 views Kemi L.
Jan 02, 2017 418 views
Alright, so I don't want to make any mistakes with the GRE the way I did with the SATs. Should I actually buy a book for the GRE or do the practice tests that are available online. #testing... Zainab S.
Jan 07, 2017 508 views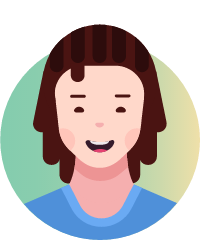 Madison S.
Jan 09, 2017 427 views
I am wondering. Once you decide that you will become a zoologist. Do you get to decide if you work out doors? If so. What things will you do as you work in the field and make contact with animals? #animals #zoology #zoologist... deandre J.
Jan 11, 2017 419 views
I am thinking about starting a music business. I want to make a career for myself singing hopefully. But I don't know how to go about doing that. #music #experience... Christina J.
Jan 11, 2017 524 views
I enjoy biology but I don't want to be a doctor or anything, so I'm just wondering what other opportunities are out there. If there aren't any careers in biology I'm interested in I would probably switch to software engineering or accounting. What are your thoughts? And are there any university... Jackie G.
Jan 12, 2017 435 views Jackie G.
Jan 12, 2017 512 views Jackie G.
Jan 12, 2017 556 views Khwezi M.
Jan 12, 2017 547 views