matthew adeleye
Badges
Active Topics I would like to know when I apply for a job #business...
4 answers
Active Mar 27, 2018


Markham, Ontario, Canada im thinking of applying to university and want to now how much it will...
1 answer
Active Jan 11, 2017

Waterloo, Iowa 3 answers
Active Nov 13, 2017


Sparks, Nevada 5 answers
Active Sep 17, 2018


Tolleson, Arizona Alright, so I don't want to make any mistakes with the GRE the way I did with the SATs. Should I actually buy a book for the GRE or do the practice tests that are available online. #testing... 4 answers
Active Apr 04, 2018


Dearborn Heights, Michigan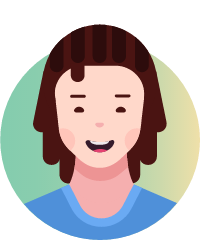 I am wondering. Once you decide that you will become a zoologist. Do you get to decide if you work out doors? If so. What things will you do as you work in the field and make contact with animals? #animals #zoology #zoologist...
1 answer
Active Jul 21, 2017

Indiana, Indiana I am thinking about starting a music business. I want to make a career for myself singing hopefully. But I don't know how to go about doing that. #music #experience...
3 answers
Active Nov 28, 2017


Indianapolis, Indiana Christina J.
Jan 11, 2017
I enjoy biology but I don't want to be a doctor or anything, so I'm just wondering what other opportunities are out there. If there aren't any careers in biology I'm interested in I would probably switch to software engineering or accounting. What are your thoughts? And are there any university...
2 answers
Active Nov 02, 2017


Toronto, Ontario, Canada 1 answer
Active Jul 21, 2017

Philadelphia, Pennsylvania 2 answers
Active Sep 19, 2018


Philadelphia, Pennsylvania 4 answers
Active Aug 15, 2017


Philadelphia, Pennsylvania 4 answers
Active Jul 21, 2017

Durban, KwaZulu-Natal, South Africa