Jeff Anderson
Badges
Following Tags
Tags on answered questions
Active Locations Ali
May 08, 2016 4096 views
I would really like to be a manager or CEO one day. What is the hardest part about managing a team? What do you like best about it?
Thank you! #technology #management #leadership #human-resources As a student that is in 12th grade, I enjoy helping people and participating in sports. However I don't exactly know if I should pursue a career because of my love for it or the salary that is made. I want to be happy coming in to work and putting effort into a career, but I also want to happy... Emily
Dec 10, 2015 5680 views
I am a high school senior with a special interest in business. I hope to one day become a project manager at a company, but as I am looking at colleges and majors, I am wondering what steps lie in between graduating college and reaching a project manager position. I was wondering what some...
Wilmington, Massachusetts Marcel
Mar 21, 2015 1098 views
Knowing that I want to major in marketing so I can become a marketing manager, I poked around online to see what different jobs and positions require. The job seems to require a lot of leadership and hours of work. I want to know if I can start early on developing ways to handle that pressure... Julio
Mar 18, 2015 2959 views
In the fall, I will start my career in the Marines in Logistics. I chose this job because I am really good with supply and organization. I am also good with hands-on types of work. I know there are many jobs out there, but I would like to use this as a skill to fall upon if I ever leave the... Sam
Jan 06, 2015 1533 views
I am a 10th grader and I am really interested in Industrial design, and Mechanical engineering. I enjoy solving puzzles and building stuff. I am decent at math and physics and enjoy being active. What is the right job for me? #mechanical-engineer #industrial-engineering #industrial-design... I want to do something in construction( building things) as i was doing my research i was noticing architectural and civil engineering kept coming up, i need help PLEASE #civil-engineering #architecture #construction #construction-management #server-architecture Katie
Dec 19, 2014 1239 views
I am currently researching job outlooks on purchasing managers in my Money Management class. I know that the major of Fashion Merchandising is helpful for this career, but I was wondering what other careers are helpful as well. As a senior in high school, I am hoping to major in Advertising and...
Wilmington, Massachusetts Angelo
Mar 08, 2014 1228 views
I am currently a high school junior, I will go to college to study Chemical Engineering. I understand research is important to highlight, but other than that, what would show schools like MIT, GA Tech, and Cal Tech that I am prepared to attend their institution? #college #engineering #chemistry...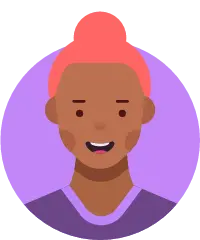 Lori
Mar 31, 2014 4176 views
I am a girl who is not exactly sure about what I want to do but I would like to know how people chose their career options. #medicine #law #education #health #career-path #government #arts