Sheila M. Parson PhD
Following Tags
Tags on answered questions I want to study Bcom as a degree, and I wanted to know more about the job opportunities out of school. #commerce #business #business-development #education #career I would like to know because sometimes being a women can hold you back from doing certain jobs due to the advancement you need to take and not every women would take them due to they really don't fully understand them, and or a women has never held that role before. #business-development... any suggestion where to start & how to practice?
#career-counseling
#interviews
#career-path
#interviewing-skills
#humanresources As a soon to be graduate obtaining a degree in Community Development, with a concentration in Community Services, where should I look, in terms of organizations or companies to start my career. #community-management #career #human-resources #community-management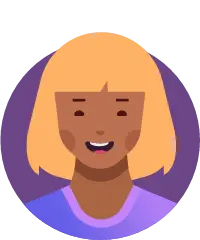 I love art and computers. #art #interior-design #computer-science #career #design Mireia
Jan 25, 2018 11871 views
#college #college-major #college-admissions #college-advice ##college #college-bound #college-recruiting #colleges #university #user-experience #nursing #teaching #education #psychology #computer-science #science #stem #engineering #accounting #business #college-counseling #lawyer... How can I get a training in the field of specialization in professional driving I have a driver certificate professional transport of persons taxi 10 years experience I also have a driving license truck and experience 2 years I want to complete my specialty in Canada How can this I am married...
Berrechid, Chaouia-Ouardigha, Morocco Lauren
Nov 20, 2019 1878 views I'm calm and collected and know a lot in the music industry #journalism
Durban, KwaZulu-Natal, South Africa want to know about RRB railways recruitments
#railway #railroad #transportation #chef #culinary-arts #culinary #cooking #hospitality
(Admin note: CV Staff had edited this question just for clarity) I graduated from GSU in December and I am looking for a position in the field of psychology but it's really hard. I have not been very successful. #psychology #career #career-counseling Entering college as a Freshman next year and I want to have my best chance at success
#success #college #school #general #leadership #higher-education#mentor#life#goals#freshman#hardwork Tyrel
Aug 12, 2016 935 views
Keeping in touch with celebrities in the entertainment industry is one of my favorite pass times. My reason for answering this question is because it seems as though many new artists have their two years or so of fame but it suddenly starts to die out and they lose thousands of fans. I would...