Martina Hayes
Following Tags
Tags on answered questions
Active Locations Currently debating if college is the best option, as deciding on a major has not been the easier process. What classes will I need to take for nursing? I can study more and try harder to be successful. How can I get rid of fear to develop my career?
Niagara-on-the-Lake, Ontario, Canada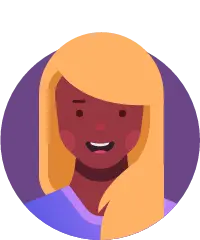 I have been working for the same large company (but on a small team) for 10 years at the same role. I want to grow in my career, take on new responsibilities and move into a managerial role. I think there's a good opportunity to move within my own company and think it's probably important to... I am very hard working and am very motivated #school #work-life-balance kimly
Feb 03, 2022 268 views
#studying-tips #college #school #help Yeah like the title says, I feel a bit behind the curve because although I have a good GPA from my first year, my resume and professional life are kind of lacking in regards to some of my peers. I do plan on volunteering and trying to get coop jobs this summer and of course later on in... I'm a 9th grader and have a hard time not getting distracted while I'm studying.
#studying-tips #time-management #school #studying im interested in cosemetology I am 15 and I would like to apply for all available scholarships.
North Adams, Massachusetts That's what I want to go to school for. #college I am a sophomore in high school, and I really have no idea what I want to do career-wise. Angel
Jun 01, 2021 429 views
Just asking a question. #school I am a good person , I am responsible. I communicate with others well. #school #motivation #skills