Vernon Turner
Badges
Following Tags
Active Topics Kiah W.
Jul 29, 2015 945 views
I have a bachelors degree in Biology Pre Health option and i am trying to figure out my next move. I don't feel prepared to take the MCAT so i was looking into post back programs but they seem like they are only for students who did not major in biology. Are there any other program options?... Mackenzie H.
Oct 23, 2015 814 views Rylan B.
Nov 19, 2015 802 views Julia W.
Dec 07, 2015 742 views
Hello! My name is Julia and I'm currently a senior in high school who is looking at a few career options. I have found that the skills, interests and wants I have match up with an I/O Psychologist very well. An interesting part of of the job is that are many different industries that one can go... Joshua C.
Dec 09, 2015 999 views
I am a senior in high school who is very interested in pursuing the career of Mechanical Engineering. I love math and science, and believe that the career of Mechanical Engineering would full fill my interests. I already know which colleges would prepare me best for having a career in...
#science #mechanics #math #engineer #physics #mechanical-engineer corey W.
Mar 10, 2016 655 views Cristina I.
Apr 13, 2016 1297 views likhitha B.
Apr 21, 2016 554 views lingeshwar G.
Apr 21, 2016 546 views Bryson T.
Apr 27, 2016 658 views abhishek B.
Apr 30, 2016 530 views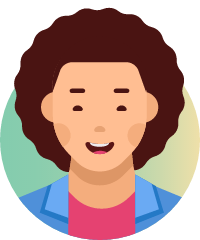 kaneez F.
May 03, 2016 648 views
I'm interested in science and would love to know what classes I should take in high school to identify my specific subject of interest #science #education #school #career... Anina H.
May 04, 2016 535 views
Hi! My name is Anina and I'm a high school senior interning at Career Village. It's become a bit of a running joke between my friends and I that whenever a huge, end-of-term paper comes up in high school, I will inevitably write something about the lack of women and minorities in STEM. But as... Catrina L.
May 04, 2016 1180 views Gabriela W.
May 04, 2016 615 views