Indiana, USA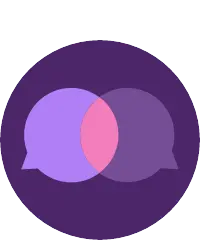 I am a junior in high school, and feel like I should maybe start searching, but I'm not completely sure. would like some other opinions. I am 17 and I would to help my parents out. There are 11 of us in total so it is a little hard on them. If I can learn anything useful that can help as much as possible that is the main goal. Where should I look for career options? I'm only in 7th grade but it seems that most people have a career path they want to follow and I don't know what to do. I'm a college freshman majoring in nursing. I'm thinking of continuing my study in medicine after I graduate but I don't know if it's worth it. School debuts makes me scared and I'm from a low income family that can't even make 30,000 a year. I've missed all the good opportunities and... As a 7th Grade student, I'm pretty lost on the topic of preparing for my future. I plan on going into neurosurgery, which is an extensive residency. How difficult is it to have a family while in residency? When should I begin applying for college scholarships? Where should I look to find good ones? What do I do if I'm not eligible for a lot bc of my family's income? I am getting ready to go into my senior year of high school and want to make the most out of it before I apply to colleges and related programs/scholarships. I am interested in doing biochemistry and animal sciences, considering double majoring. My long term goal is to go to vet school. I... Why do I get low scores on my essays? What are some tips multi talented people looking for a job
I have talentes in multiple things because of my enthusiasm for my hobbies. But I want to find a good job for a 16-17 year old I am a junior in college, and I want to work in healthcare administration. Should I get an MBA or and MHA? Hi, My name is Cindy and I go by she/her pronouns. I have always wanted to work in the medical field. It wasn't to long ago that I found my passion in working in the ER. There are a few personal reasons that push me to hope to become an MD in the ER. That also brings me to ask a questions on... For example, how do you focus in class get the right notes to get around easily find a way to pass without having to cheat at all, and how to not give up on school. Advice? Help? How hard is it to be a nurse? What is the process of getting a professional job when you get out of college?