Mission Viejo, California Danny
2 days ago 61 views
I know when it comes to learning it can be tough sometimes but what I want to know is at the end of the day, is coding an enjoyable experience for those that do it for a living? I wanna be an engineer especially software, but I am curious on how I can accomplish this at such a young age. Could you guys maybe give me some hints?

Hi all, I'm a second year grad student in mental health counseling, and first year intern. I was wondering what are the important points to remember working as a new clinical mental health intern at an inpatient/outpatient hospital unit? Do you have any tips that would ease the anxiety of not... I know for a fact that I want to work with animals. I am in agriculture at my high school and I just love it. I want to go to school after high school but I have no clue where to start looking.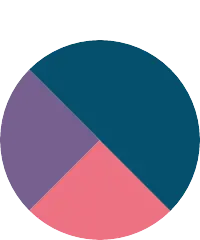 I want to see how much money I'll need to pay back for my medical school scholarship because I have a bad history with debt and I do not wanna go debt again. What is the first step to starting a small business for cosmetic items. This includes lashes, lip gloss, acrylic, and gel nails. I would also like to know if this is also the first step to starting a small baking goods/ treat business. Thank you! I want to be an actress/model, How would you recommend getting into the entertainment with zero experience or very little? Where do i start and what connections should i make?? I want to eventually own a business for residential interior decorating and am wondering which of these two I should do: 1. Major in interior design 2. Major in business and learn interior decorating on the side I would also just like some general tips on how I should go about my career path... I am a junior, 11th grader, in Samueli Academy. I am hoping to study in the Business field. I do not want to move out of California since i live here already and would rather stay here. I am considering getting a master's to become a college counselor for higher education. I have a bachelors in psychology. I would like to know if there are opportunities to get more experience in that field, whether through volunteering or internships. Seriously, they have to try and teach a bunch of kids who don't respect them and probably don't car about school. I honestly get strict teachers because I have younger siblings and cousins and j in get how annoying they can be.
Huntington Beach, California Can you teach me about aerospace? What are easy ways to make money as a teenager? What are the different things y'all do in aerospace engineering. I'm good at Spanish but still nervous about Publix speech