Alexandra Huntrods
Badges
Following Tags
Tags on answered questions
Active Locations I love algebra and I wanna do a job that I do stuff with my hands build an item and I wanna be in the engineering department but I don't know what type is the best or the medical field but I don't want it to be a lot of years of studying I don't like sitting on a desk or using the computer...
Voorhees Township, New Jersey Hello! I'm interested in having a career in animation. When I started looking at animation more closely, I thought "animator", "producer", and "director" were the only job titles you could have. Turns out there's many different jobs to choose from. However, I have no idea which area to... I am applying for jobs and many of them require at least one or more years of experience. Is it worth it to apply even if I lack that experience?
Thank you! Micah
Aug 03, 2021 240 views
I like to do #Hair And #MakeUp those things are fun to me because I would like to be in a # #architect cosmetology field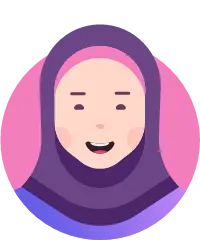 I am a middle school student and I took a quiz in class that told me education and training would be a good career choice for me. #school #student #graduate-school #high-school-classes #college #education #training Anna
Mar 15, 2021 196 views
I am just wondering about the cost of your jobs #money #career-choice Edwin
Mar 15, 2021 282 views
I am just curious if anyone was worried about it #money #income #money-management #career #career-choice #work #working #training #social-work #work-life-balance My name is Jozlyn Johnson i am turning 18 in a month. I absolutely love doing hair and makeup.This was my original career i wanted too do before i wanted to become a lawyer. I live in Virginia the city of Chesapeake. #makeup #cosmetology #artist #modeling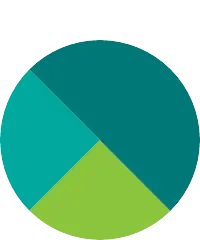 Hello! I'm Ms. Tingle at the International Community School. My 5th graders have a few questions and I'd like to share your advice with them. Thanks so much!
#makeup #artist I have heard it's cheaper but I know you usually go to college where you can pursue a career. Are there many career opportunities in Europe? If so, what type of career is most needed? Do you end up living there? #europe #careeroppurtunities #studyingabroad #livingabbroad #careers #germany... #beauty #hairdresser #beautifician #hairbraider #salonowner I want to work with people but I don't know what careers could best suit my skillset. #social-work #social #skills #people #personal-development yo
Sep 18, 2020 259 views
I'm a sophomore is high school but i love doing hair and nails and everything in that nature. I made it a side hustle to do whenever I #money #fun need money or something like that and I want to know what careers I can do when I grow up . #cosmetology #beauty