Frank Holloman
Following Tags
Tags on answered questions
Active Locations How do I tell something about myself and How would I describe it? What makes me unique compared to other interviewee, my strengths and weakness. And others?
Calamba, Calabarzon, Philippines I've noticed that every time I go on break I lose motivation. Despite having a lot of time to get things done I still procrastinate. How can I stop this? Judit
Nov 28, 2022 193 views
Hi, initially I wanted to get my Associates degree from a Community College then transfer as fast as possible. Lately, I have been dealing with a lot of things and considering to take it easy and maybe get my Associates a semester or year later. Yet, I feel quite scared of letting myself go... I'm in my final year of high school. College app season is here, stakes feel high with majors, minors, extra-curriculars, future jobs. Looking for a different perspective or some new insight! Much appreciated. Resume writing, templates, job applications and how to prepare for job interviews The first option is the company is a Quality Assurance test engineer in the IT of the car industry. The second option is the company using software for drawing 2D and 3D drawings of the boiler in the boiler and combustion company. Is QA good for a long-lasting career? On career review sites,... How to cope with panic attacks what kind of skills do you use personally I like to meditate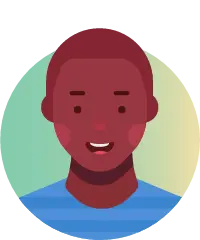 I am majoring in business at college but I was wondering how I could get an internship. What are the things I should do to find an internship and to prepare for the internship? What can I try to look for or how do I find out what places have internships

Rocky Mount, North Carolina I am interested in office admin because I have worked a few office jobs. I feel it suited my work styles and values. I enjoy the independence that some of my jobs gave me and working in a small setting. I am interested in Hr or Audit but I open to another area if it fits. #officeadmin #hr... How can I demonstrate financial management? #finance I'd like to know more about how college really is. I hear a lot of people saying that it's stressful and mentally draining, but also one of the most memorable moments of your life. I'd like to know more about how different college is from high school. #college How do you manage a good work-life balance with your profession? #time-management #business I'm in two programs on my campus along with being a full time student. #college #time-management #student #college-advice