Keith Sun, MA, NCC
Badges
Following Tags
Active Topics Lera K.
May 04, 2016 670 views
Just looking for advice on this topic, list of do's and don'ts etc. #job-search... Alexius P.
May 05, 2016 590 views
I plan to major in Biomedical Science for my undergraduate degree and intend to go on to vet school. However, if things change, can I do anything with just a biomedical science degree and no further education or degree? #biology #veterinarian #biomedical... Lera K.
May 06, 2016 2526 views
I am considering going to medical school in the future, and I want to know if I have the necessary skills/traits to be successful on the job as well as enjoy working in this profession. #doctor #medicine... Terrence D.
May 07, 2016 495 views
I am entering my sophomore year of college and am constantly trying to figure out which medical school would be best for me to apply... Ellen R.
May 08, 2016 672 views
My current college major is product development and it is a topic that interests me very much. I am wondering what careers are possible for me #career #development... Maricar D.
May 09, 2016 685 views Alisha S.
May 10, 2016 1460 views Courtney B.
May 10, 2016 732 views
I am interested in a career in something along the lines of media/marketing/public relations. Do companies even consider hiring someone if they do not have a college degree related to these areas? #sports #marketing #journalism #degree #media... Jeffrey R.
May 12, 2016 465 views
I am currently a high school senior who will be playing college football this fall.... Kathleen A.
May 17, 2016 766 views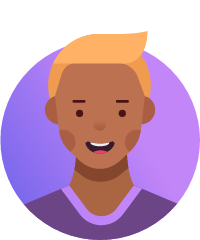 Alvin S.
May 18, 2016 581 views Sabine D.
May 23, 2016 591 views
Is this beneficial to the 20 and under age range? What types of experiences should I add? Any other tips? #resume #linkedin... Jasmine W.
May 23, 2016 563 views AnnaEllis V.
Oct 31, 2016 699 views Vera L.
Nov 01, 2016 575 views