Jessica Pugliese
Badges
Following Tags
Tags on answered questions I am in the 11th grade and would like to learn about some trades since I do not plan on going to college.
Rock Hill, South Carolina This is for studying and for exams and questions. Not sure what I want to do. I really want to be a nurse. I honestly just want to be in the medical field. grade 12,leaving school in 2022,want to study law at univarsity of Pretoria,univarsity of Johannesburg ,witswatersand univarsity and rhodes univarsity.My favourite class is English,Debate and Sesotho. Does this career give you a big enough salary. I am interviewing to be a trainer in the learning and development department. They asked me to create a presentation about how to make a cake. Should I include a quiz and have a deliverable too? I don't really want to relocate for my job because I want to stay close to family. However, I feel like that there would be more job opportunities outside of Kansas. Would an accounting minor be a good choice, or would business administration more advisable? I would love some advice on program selection and enhancing a resume
Burlington, Ontario, Canada I was hesitating between either study social media marketing or digital marketing. I know that i want to be a social media specialist, but i feel like by taking a degree EXCLUSIVELY on that I would miss out some interesting things I would have learned with digital marketing. And when I look up... Is it best to set up a zoom or meet for coffee? Do most consultants respond to cold emails or should I try to connect with them on LinkedIn?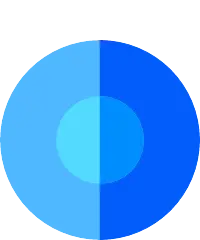 my favorite hobby is learning about electrical stuff can you help me get into electrical and learn more than I know. I have almost completed my pace I want to know what steps to take in order to a career. I want to become a good electrician so could you help me with that. What are some tips to help starting a successful business. I reached out to someone who worked at a company I applied to and they were kind enough to have a video meeting with me through LinkedIn and forward my name to the hiring manager. It was brief but I was thankful they took the time out and we talked a bit about the position and the company. The...