Vamshee Gunturu
Badges
Following Tags
Tags on answered questions I am a freshman in high school the end of the year is this Thursday, the last day of school. I decided to learn a new language over the summer since I would like to become a nurse or travel nurse, or just something that allows me to help others as much as possible. However I have struggled with... Wondering if it is worth the time and money for the opportunities a master's degree opens up. I'm unsure of what I want to do with my life I don't know what to major in for college. I'm a junior in high school and I still have no idea what college I want to go to.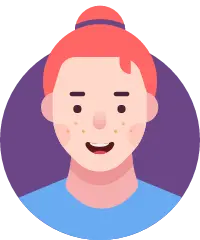 How do I save in a constant way without taking it out on impulse. I need to save for college but I'm bad at taking money out I'm about to go to college soon, and I was wondering if there was any way I could avoid college debt? How can I stop being so lazy and take action in more of my school work I think I have a somewhat clue of the kind of people i should surround myself with but i will like your guys feed back I am a 9th grader at MESA Charter High School currently talking STEM and Geometry. I also have a heavy interest in Math, and I like to figure things out on my own and finding one right way. Hi all, I have recently been admitted for computer science major, but I am also passionate about renewable energy. How can a computer science major help develop renewable energy? How many years, classes, and costs. I would like to understand in a more deeper term on what they do. Just pay attention and take notes on what is important.