Skyler LaBuff
Badges
Following Tags
Active Topics Caitlin V.
Apr 13, 2016 1939 views
I am a fifteen year old sophomore in high school and I have always been fascinated in space technology and NASA, in general. My parents and I traveled to Washington D.C. about two years ago, and one of my favorite places was Smithsonian's National Air and Space Museum. I was completely blown...
#astronomy #nasa #astrophysics #space #robotics #technology #aerospace #science Tyler G.
May 14, 2016 588 views
I am afraid that if I get a degree in Aerospace Engineering and I get an internship at an Aircraft Company, that I will only be qualified for Aviation engineering. I want to be employed with a company that focuses mostly on Astronautics and Spacecraft design. Will my degree be enough... Troy P.
May 27, 2016 1155 views
So, when I was younger I always thought I'd like physics and took a class this semester in college. I would love to learn the material, but had to drop it after it became apparent the class would negatively affect my G.P.A. Now I'm caught in a dilemma, do I take the class again next semester... Amina D.
Jun 30, 2016 836 views
I am an astronomy/physics major and am currently pursuing a BS degree. I would like to ultimately work in a scientific discipline and/or for the government, and was wondering if a BS degree makes a big difference from a BA? What kind of job would a BA physics degree candidate be able to have?...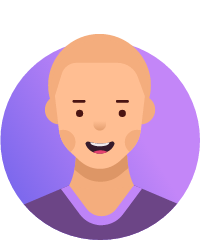 Sierra O.
Oct 19, 2016 441 views
I'd like to go to a good school for engineering (it doesn't have to be the best) and spend the least amount of money possible. What good schools are also affordable? Which ones are most likely to give me (a woman interested in aerospace engineering) the most scholarship money? #college... Brittany P.
Oct 20, 2016 441 views
My school was visited by a recruiter for a college, but they only have Physics. I know this school would fit me well, and it would be relatively inexpensive, but I don't want to not be hired due to my major being physics rather than a specific type of engineering. #engineering #college-major... Shaye A.
Oct 21, 2016 540 views
I know that studying engineering can be very difficult and time-consuming and that it will be very different than what I am used to in high school. I am looking for any studying tips and tricks to make my transition from high school courses to engineering courses as simple and painless as... Shafia L.
Oct 23, 2016 672 views
I'm interested in math and science, especially physics and an aerospace engineer is something that combines those subjects that I love. So I just wanted to know how is it like as an aerospace engineer. #physics... Alyssa S.
Oct 23, 2016 547 views Jaycie B.
Oct 24, 2016 478 views
I always thought it would be planetary science, but now that I'm looking into them both more, I'm not sure. #astronomy #space... cynthia M.
Oct 24, 2016 489 views Lucy S.
Oct 24, 2016 406 views
Aerospace engineering can be a daunting career, as it is intellectually challenging. I know that it can be time consuming, but I do not know to what extent. #engineering #experience #aerospace... Lucy S.
Oct 24, 2016 367 views
Aerospace engineering can be a very broad career topic, but is split into two different tracks. Thinking about my career in aerospace engineering worries me that I will have difficulty deciding on my track. #engineering #experience #aerospace... Lucy S.
Oct 24, 2016 573 views
I want to pursue aerospace engineering, and I want to do what's best for my future. I know I can look at rankings online, but what aspects of colleges should I really be looking at to determine what's best for me? #engineering #experience #aerospace... Georgia M.
Oct 24, 2016 596 views
My dream is to do research at NASA and I was wondering if majoring in Physics and getting a minor in astronomy would be a good idea. #physics #astronomy #space...