Skyler LaBuff
Badges
Following Tags
Tags on answered questions
Active Locations My school was visited by a recruiter for a college, but they only have Physics. I know this school would fit me well, and it would be relatively inexpensive, but I don't want to not be hired due to my major being physics rather than a specific type of engineering. #engineering #college-major... Kemi
Jan 10, 2017 952 views
I'm a beginner at programming and would like to know some resources that would hopefully help me practice some programming skills that I will be learning in my comp sci classes. #computer-science #programming #personal-development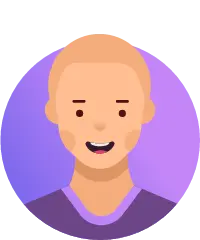 I'd like to go to a good school for engineering (it doesn't have to be the best) and spend the least amount of money possible. What good schools are also affordable? Which ones are most likely to give me (a woman interested in aerospace engineering) the most scholarship money? #college #engineering Nada
Dec 17, 2016 798 views
I believe that majority of universities and colleges accept both the SAT and the ACT but what are the differences between them? I also don't know which one would probably yield a higher score for me...should I take both and see? #sat #act #test-planning #cons #pros #high-school-tests Jacob
Oct 27, 2016 735 views
Working for either of those two institutions would be a dream come true, especially if I could make it to NASA. I want to contribute to humanity's quest for space travel. #engineering #aerospace #nasa #dod Aimee
Oct 31, 2016 738 views
I want to major in astronomy (and possibly minor in computer science) and try to get at least a bachelor's degree and at most a master's degree. For the longest time I wanted to work at NASA but I also understand that to get any job relating to astronomy I need to do internships and possibly be... I want something that will compliment my major and yet show that i'm totally open to other positions and subjects but don't want to stray too far from science #college #college-major #physics Shaye
Oct 21, 2016 686 views
I know that studying engineering can be very difficult and time-consuming and that it will be very different than what I am used to in high school. I am looking for any studying tips and tricks to make my transition from high school courses to engineering courses as simple and painless as... As the question states, I am a CS major who has little experience and has only done a few side projects that were not too advanced (in web dev and basic networking principles). I am trying to get an internship and I have been sending out resumes and going to career fairs, but most companies... I am a sophomore in college, and the classes I have been taking have been pretty tough. I'm always studying to try to stay ahead of the curve, and the professors usually give harder tests that warrant lower averages. In the field that I am interested in (Computer Science), I have doing well,... Amina
Jun 30, 2016 1133 views
I am an astronomy/physics major and am currently pursuing a BS degree. I would like to ultimately work in a scientific discipline and/or for the government, and was wondering if a BS degree makes a big difference from a BA? What kind of job would a BA physics degree candidate be able to have?... Amit
Nov 14, 2016 1123 views
I am an engineering student who want to make career in aeronautical engineering. I want to make my base strong and know as much as i can but the problem is i don't have much knowledge in this field. Also, i have heard we can get experience and practical knowledge from internships.... Jose
Oct 30, 2016 1343 views
I have participated in the robotics club at my school all four years of my high school life, it is something that I have grown to love and I am curious on what would be better if I was wanting to pursue something in the same line of work. #mechanical-engineering #mechanical-engineer #robotics... Jacob
Oct 27, 2016 754 views
It's my ultimate goal to find myself there or at SpaceX. What's it like? #aerospace #astronomy #nasa #spacex Nancy
Oct 28, 2016 550 views
I joined a STEM program last month and we created robots, I thought it was create. Then during break there was a aerospace information table. I just love how they work with planes. I also love traveling in planes. I also got interested in this field when my friends dad came to my school to talk...