Tanya Martin
Badges
Following Tags
Active Topics
Active Locations I always hear it is better going straight to a University than a Community College how come? education career-paths...
Redford Charter Township, Michigan What is the most difficult issue when determining what career to choose? career social-impact...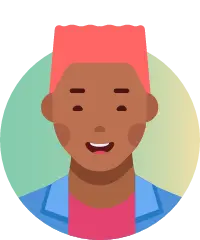 I am asking because I attend the high school of fashion industries and I had my first fashion show but i would like to be more involved in the fashion industry.I would like to have to have jobs for now in this field . art fashion magazine... Being an intern what can make me stand out from other interns?... I'm new to finance and very curious about ways that I can incorporate finance into my everyday living. finance... Cambridge, England, United Kingdom So i would like to further my education and eventually study in international business. How can i incorporate my studies now, my internship, and life in the business world? What types of jobs are out there and what is the market for jobs? business education internships international... I'd like to know what it takes to become a successful beautician; And if i want to open my own beauty salon, what should i do or expect. thank you!... I am a senior in high school, and an intern at a law firm. I am applying to a variety of colleges, from Georgetown & Duke to CU Boulder & University of Nevada- Reno, trying to get a Political Science - Business double major. I need some advice from a professional in the field to help me... I would like to work for a food magazine, but I don't know what kind of jobs there are. Ideally, I'd like to work as a food photographer (if there even is such a thing) or layout editor, but I'd like to know what other jobs there are. photography food editor magazine food-styling... I want to major in Nursing. I would like to first get some experience before I go to college. The problem is that I don't know people and I don't know where they accept interns. Please help me out. nursing internships... I am a high school senior and I would like to major in communications when I am in college. I have already done research on the subject but what exactly can I expect? What from the major would be similar to something that I have already experienced in high school? college communications... Lets say im very interested in physics, and somewhat interested in computer science. Should i pursue a career path that i may enjoy more (i.e. physics) or one where jobs are more available and more in-demand (i.e. engineering and computer...
Kathmandu, Central Development Region, Nepal