Steve A.
Badges
Following Tags
Tags on answered questions
Active Locations diety
Aug 26, 2018 489 views
currently I have really been interested in the idea of business and can see it in my future but I don't know what university would be the best option
#business #help Junxi
Nov 05, 2021 369 views
#high-school #college #college-admissions #college-major #student I am unsure whether you need to take an exam or write theoretical papers in order to get a master degree certificate in Computer Science.
#computer-science #programming #master degree #graduate program How many times can you change your major and is it healthy for you to continuously change your major #college-major #major #computer #computer-science Hanan
Apr 03, 2018 511 views
Next year, (as a junior), I'm planning on taking AP Biology, AP literature, AP US History, Pre-Calculus, and studying for the SAT. I know that this is a very hard set of classes, but I also know that it's important for me to take at least three classes next year and I have to make sure that at... I need to do work study to pay off my loans and I am wondering if it is easy to handle school and work study. #work #work-life-balance #working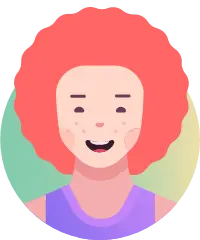 Zelin
Mar 10, 2021 322 views # UCI # UC Universities # Public Universities # #engineering #teacher #school-counseling #history I am a senior graduating in Spring and i need recommendation letters from professors for application to med school and/or scholarships. Don't really know how to go about it when my classes are 400+ size. #senior #pre-med #college Jane
Jul 01, 2020 827 views
I'm a rising senior considering double-majoring.
#college #computer-science #college-advice #college-admissions #cogsci #cognitive #psychology #cs I am a 3rd year in college recently I have upgraded my major from pre-psychology to psychology. The thing is that I'm not sure if I want to stick with Psychology , because I really don't know what I want to do anymore and am not sure if this is the right major for me anymore. Some majors I'm...
South San Francisco, California Henry
Apr 22, 2020 323 views
#college #medical #medicine #doctor Maya
Apr 24, 2020 548 views
I'm a student who wants to go into biotechnology, however, I'm also interested in #computer-science and would like to see how biomed and programming go hand in hand. Meha
Apr 27, 2020 252 views
My high school is extremely competitive and it seems like all of my peers have an internship of some sort. I am not sure how to get an internship as I want to be able to stack up against them when applying to college. #internship #college