Fernando Iriarte
Badges
Following Tags
Tags on answered questions i am a junior right now and i am wondering what is the most important action i need for college applications like extracurriculars, high GPA, sports, good college essay, etc. I live about 20 minutes away from a state college that offers a bachelor's degree in Biology. That is what I plan to major in regardless of what school I to attend. I would rather go to a state college because I can live at home and I will save about 40,000 dollars, if I attend the state... Are there any creative writing certificate programs for those who are not pursing a degree in writing? Are there any from an accredited university/college? Are there any certificate programs that are online? I am interested in becoming a college Literature professor. I am almost complete with my Master in Literature and I would like to know what steps I should take next when pursuing my PHD in Literature. Would it be best to focus on a general English, general literature, or should I narrow it to a... Could you give me suggestions for my life and career? I really appreciate each of your suggestions. Thank you very much!! say I was in the middle of writing a story, and I already had all of my characters and setting . How then would I come up with a plot line in which to use said characters? If I gave a publisher my fantasy story, what kinds of things would he like or dislike?
#writing I'm in 10th grade at Spectrum High School and I've been interested in writing for a while. I've written so many stories throughout the years and it makes me happy just putting my thoughts and feelings into a story for people to read and enjoy. #Writing David
Nov 19, 2021 431 views Sid
Dec 01, 2021 215 views
Saying words is english is easy but writing it can be hard need more practice. #english #writing Which would be more convenient financially and environmentally? #college #dorms #college-advice #college-life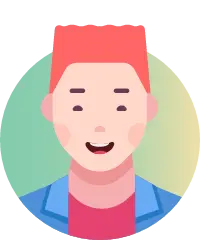 I am a high school student. I like to writing a lot during my free time. I had taken a lot of writing class while learning in high school. #writer #writing I'm a senior in high school, and applying for colleges and writing responses for PIQs has been a struggle. Everyday, I know I need to do them but I can't find myself to get up and actually do them. I try to have a positive outlook on them, but I still feel the dread and pressure of doing it. It...