Steve Johnson
Badges
Following Tags
Active Topics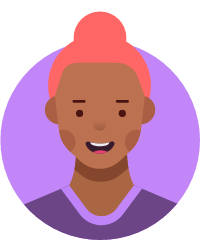 Lori G.
Mar 31, 2014 3522 views
16 votes
16 answers
Active Jun 22


Clinton, Maryland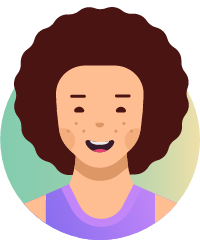 Joan C.
Sep 26, 2014 2645 views
I keep hearing that I am supposed to practice public speaking to improve myself. I always imagine that there will be lots of class discussion in college, so I want to be better at public speaking before I go to college. I do not have any real expertise so I don't see how I can find any way to...
25 votes
21 answers
Active May 09, 2019


Wayne, Pennsylvania Julea P.
Oct 01, 2014 4305 views
I am in high school and I want to build up my resume with marketing skills and experience. What did you do after school or on the weekends or vacations to get more marketing experience? If you help me come up with creative ideas for getting more experience I will be so thankful! #marketing...
25 votes
18 answers
Active Jul 21, 2017


Cambridge, Massachusetts Christopher L.
Oct 07, 2014 1514 views
what would be the scenery in the work space of a software engineer? How do you communicate with your coworkers? What do you do on a daily basis? What is the culture like? #computer-science #engineering #computer... Scarlett T.
Nov 11, 2014 6141 views
I am a chemical engineering student. It's my 3rd year in college but I hate my major now. I love mathematics, numbers but I love traveling, meeting people and learning new languages too. I want to start a new major but I want to be sure that I will love to work in this field. I don't want to... Dasan C.
Dec 03, 2014 988 views
I want to make money like everyone else does but I want to know what a daily like is like #business... Mekhi E.
Dec 04, 2014 988 views Alex D.
Dec 04, 2014 846 views
I am deciding colleges next year and am interested in business. I would not like to change my major when my college circles business. I would like to know if the major I am choosing will not be hard for me to make a career off of that. #college #business... Amanda P.
Jan 13, 2015 6955 views Mayra N.
May 05, 2015 734 views
i am asking this question because i am a junior that i am interested in majoring in business and creating my own business. i want to start a restaurant or a banquet hall for parties. #business #entrepreneurship... Rishabh K.
Aug 13, 2015 1161 views
I have been working in Sales for approx. 2 years now and have another job lined up in the same field. However it pays less than my previous job which I quit due to bad judgement. Now that I have completed my MA in Professional and Business communication, my question is: - Whether I should...
#masters #career-path #career-choice #career-change #career #sales John H.
Sep 03, 2015 1041 views
I am looking to go to college for computer engineering and I am wondering on what I should do to get started going down that path. #engineering... Taylor B.
Sep 03, 2015 907 views
I am a senior in high school and building cabinets is a passion of mine. What Does it take to open up your own business? #business... Joana R.
Dec 24, 2015 1217 views
What is the difference between majoring in accounting and finance? Which one is more easy (Both of them sound hard but one of them has to be easy.)? I want to know which position is not hard to take if you are thinking of becoming a business major (work somewhere in the business field.)... Winfred N.
Mar 02, 2016 713 views
As a senior in Achievement First Brooklyn High school, I had a long desire since a child in science because it focuses on discovering and creating innovative technology or ideas. As I matured, my focus has been between engineering or health majors. I recently got accepted into Swarthmore...