Career Questions tagged College Transfer Vera L.
Nov 07, 2016 610 views Faith T.
Oct 26, 2016 504 views
I have been interested in becoming a civil engineer for 6 years now, i am dual enrolling my classes at a university, and i am going to apply to colleges in a year, but i want to know what businesses go to which colleges for interns and such. #internships #civil-engineering #women-in-stem... Bonnie R.
Oct 25, 2016 449 views Bonnie R.
Oct 25, 2016 442 views Vera L.
Oct 20, 2016 574 views Zoe J.
Oct 12, 2016 614 views
I've reached the point in my academic career wherein I must make a choice. I'm applying for transfer, and I have to choose my concentration for my major. I am very apprehensive and scared in making the choice. I am a business major and am presently taking some more business-oriented courses:...
#business #college-transfer #marketing #college #career-choice #specialization seth W.
Aug 07, 2016 429 views
i have 2 options of either transferring to UTSA or Texas A&M. everyone is telling me to go to texas a&m since its a well know school and will look good for getting a job. #school... Hailey B.
May 24, 2016 538 views
I am currently enrolled in community college. After I complete my Associates in Art there then I want to continue on to an undecided four year university. Will it be easy to transition since I will have an associates degree? Just how different are universities from community colleges, besides... Brynna S.
May 18, 2016 456 views Joscelyn O.
May 18, 2016 549 views
I will be attending John Tyler Community College this fall, and I am planning to transfer (sooner rather than later) to VCU after I finish my prerequisites. I will be majoring in general science with the intended career path of pre-medicine; therefore, I will have a wider variety of job...
#college-advice #college-transfer #college-advising #college-advisement Elizabeth M.
May 13, 2016 419 views
I am going to study Physical therapy and am starting at Point University for the first 4 years and then transferring to UAB. I just wanted to know if it would be easy to get scholarships by doing this process. #college-admissions #physical-therapy #scholarship...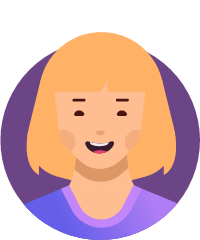 Sarah H.
May 13, 2016 524 views
I didn't get into my first choice as a freshman applicant, so I was wondering if it would be even more difficult to be accepted as a transfer. #college #admissions... Joshua R.
Feb 26, 2016 860 views
I'm a college student and I'm trying to figure out if I would lose college credit for not going back to college within those two years. #college...
4+ million learners use CareerVillage to get career advice.
About us