Vineeth Abraham
Badges
Following Tags
Tags on answered questions
Active Locations I am going to college to get an M. Div in Pastoral Studies and I plan to be a youth minister. How do I make sure I can be successful in this? #leadership #youth #ministry #youth-ministry #youth-leadership #christian #ordained-ministry #youth-advocacy Esther
Nov 28, 2016 1893 views
From the start of college, I have joined many clubs and organizations to get involved. However, lately I've been stressing out because every time I desire to join a committee or become a board member, I never quite succeed. Will not obtaining leadership positions hinder my potential to... Nikki
Feb 10, 2017 891 views
I love teaching and leadership #teaching #music #leadership Being enrolled in the Drexel Co-op program has given me the incites that I am grateful for experiencing before I enter the workforce. As I near the end of my last Co-op, I have realized that a 9am-5pm job is not for me. Being self employed has always been a dream of mine. #leadership... Alexa
Mar 25, 2018 1339 views
My college education has been rich in genuine service, social action, and giving back to my campus and my community. I have loved every second of this experience because I thrive on interacting with new people and I want to change the world. I truly believe people can make an impact and I want... #volunteer #networking #leadership #internship #introverts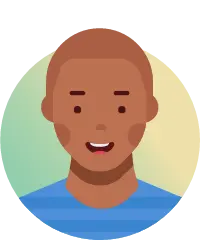 I am moving back to India ? How do I cope up with this new environment #moving #India #career Archit
Apr 22, 2019 1831 views
I want to study Cloud Computing and develop it as a career afterwards, but the main obstacle I come across is from where I should start, I've searched on google and quora but most of the answers are related to data science or AWS. It's very confusing as I cannot understand what I want to do in... Polina
May 22, 2020 1168 views
Hi, I was wondering what the amount of education that should be included in a resume / CV. I was always under the impression that everything should be included, so in my case as a student in the UK, I would include everything from my GCSE's, A-Levels and then my university / college degree.... Tylar
May 24, 2020 364 views Balram
Apr 28, 2016 1008 views
I am in 10th Class and i love to work on diffrent Projects releted to computers. I have design Websites, Blogs, Youtube Channel and Mobile App.
#engineer #software-engineering #computer-software #software Tylar
May 25, 2020 1919 views
#software #engineer #software-engineering #computer-software #non-profit #business #organization #entrepreneur # #marketing #finance #business-management Tylar
May 26, 2020 3259 views
I am 12 years old and I dream of living in NY when I'm older but the cost of living in the city can be very expensive. Doctors get paid a lot more than engineers, but being a doctor can be time consuming and stressful. So I just want to know which choice would be better. I want to know how long... Skaa
May 27, 2020 520 views