Adam Brittain
Badges
Following Tags
Active Topics
Active Locations Kristina M.
Oct 30, 2014 1574 views
Being in a career search, I'm all over the place! I'm in IT right now, not quiet sure which direction I want to head in... #computer-engineering...
25 votes
21 answers
Active Nov 05


Brockton, Massachusetts Chandni M.
May 24, 2016 2304 views
15 votes
15 answers
Active Aug 15, 2017


New York, New York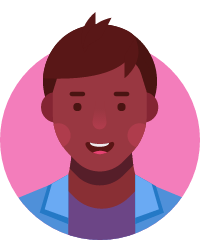 David L.
May 24, 2016 1535 views Devetra C.
Jan 24, 2017 505 views
I am currently entering my sophomore year of college, and right now my major is International business but I want to specialize in International marketing. Currently I do not know what I want to market but I'm in-between the hotel industry and doing something in technology. #technology... Rachel B.
Feb 17, 2017 624 views montessa E.
Feb 24, 2017 732 views Bridget S.
Feb 24, 2017 741 views
What is the differentiating material and curriculum that makes the distinction? A compare and contrast/ pros con list would be appreciated #business #finance #accounting #cpa... Ockeem L.
Feb 25, 2017 602 views
I'm only asking this question because I wish to know if I'm falling behind or if I'm simply not being smart about it.... Mounia M.
Feb 26, 2017 846 views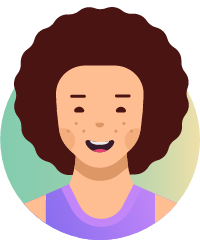 Tyler M.
Feb 26, 2017 857 views
My name is Tyler, I am in 12th grade at Pioneer Valley Regional School in Western Massachusetts. In my money managing class we are doing a unit to help widen our range of possible careers to pursue in college. As a result of my research and career quizzes, a potential career that came up for me...
#sales #sales-management #personal-development #business-management
31 votes
31 answers
Active Nov 23


Northfield, Minnesota Luke F.
Feb 27, 2017 594 views
i want to go to College... Rachel G.
Jun 27, 2017 1048 views Elsa Z.
Jul 07, 2017 4949 views
Usually at the end of an interview, the hiring manager will give you the opportunity to ask some questions about the position or the company. Are there any questions that you can ask that will make you stand out to the employer as the main candidate? As well, as there any questions to avoid...
20 votes
14 answers
Active May 15


Mississauga, Ontario, Canada Jordyn V.
Sep 01, 2017 475 views
I want to be able to be successful after getting my diploma. #job-market... Agang D.
Mar 06 235 views
I'm currently developing an MVP for a startup of mine and will be applying to some accelerators near the summer. How can I prove myself when trying to achieve such a goal while just being a HS senior? #software...