Scott M
Following Tags
Tags on answered questions
Active Locations #experienced hard-working employees or ex-employees What are the best, most affordable, online internships/research projects/jobs/volunteering opportunities for high schoolers? why is it important to go to college with your own business and you can get your life together and you can get a job and then go get through your own business and?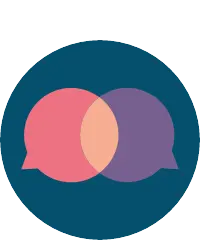 What are some tips, tricks and information you wish you were told before you became an adult going to college? I feel like during senior year, there will be too much stuff going on and I won't know what to focus on first. What would you recommend I prioritize or what things should I accomplish as a senior? (socially and academically or just in general) I am very good at and like a lot of different things and have been confused on which road a should take . I don't want a boring nine to five job. I want something I can have fun with and enjoy on a day to day basis. I am a 13 year old high school student that is undecisive when it comes to "What I wanna be when I grow up." I have various aspirations but I feel like I wouldn't be good enough for any career. building my credentials and resume I am in 10th Grade. I am interested in taking classes in business, finance, creative writing, graphic design, and analytics. Steps that I can take to ensure my success in my chosen career choices are filling out a resume, perfecting my skills more outside of the workplace, and knowing how to... I am a Senior in high school and I want to figure this out before I get thrown out into the real world. what needs to be done with what steps. I want money alot of it. I wanna live life to the fullest and get the most money possible. Willing to do just bout anything. I'm interested in becoming a med-tech, though I want to also know some of the challenges I might face in my possible career and how to deal with them. I'm looking at all of the options I could pursue and being a med-tech seems interesting. Though I want to know the requirements for being one! What major should I do or mabey should I not do college at all.