Stefania Revelli
Badges
Following Tags
Active Topics 1 answer
Active Oct 16, 2017

Bengaluru, Karnataka, India Nohealani P.
May 12, 2016
4 answers
Active May 09


San Jose, California One day I want to work as an editor for a publishing company. I have done some research about participating in summer internships during college, but reflections on personal experience are what I'm looking for. I would like to know the details of becoming an editor for a publishing company,...
State College, Pennsylvania I love working on the newspaper but I also love having news at the touch of a finger 24/7. Their is also a lot more designing I would be able to do online. #journalism #writing #media #news #newspaper...
2 answers
Active Jul 21, 2017


Berryton, Kansas As a student about to enter college I want to make sure I start practicing good qualities while I am in college so that they may become habits before I start to make my way through the world on my own. I am planning on studying exercise science and am considering starting up my own business...
#social-skills #medical #social #student #college #business #career #media I have always wanted to be an editor, however my concern now is in being capable of comfortably supporting myself. This newfound concern has led me to question whether my choice path will be realistic enough to pursue. #writing #editing #books #publishing #magazines #new-york...
White Lake, North Carolina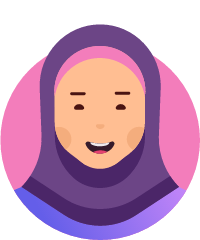 2 answers
Active May 10


San Jose, California Throughout my high school career, I've worked as editor of our school's annual literary arts magazine, and I absolutely love it, and it has influenced my desire to pursue editing as a career. I'm looking into editing more broadly in a book editing sense, or in a magazine sense, but I would only...
Curllsville, Pennsylvania I want to go into the field of Journalism. I love writing, reading, social media, news, etc. The issue is that there's so many different mediums you can pursue and because I'm so curious and multi-interested, I want to dabble in many things. My question would be is it smarter and more stable to... I have two resumes: the simple resume looks rather boring to me, as if it was made in high school (which it was!), but the professional resume looks like it has a lot of info that can deter others from reading it. What guidelines should I follow to make sure I don't put too much or too little... High school student here not yet sure about their major. I'm not sure if I want to go a major in writing, but I sometimes do like writing random things. And it's really fun just getting ideas out of your head and on to paper. And so I wondered what do I do with those writings? Can I upload them...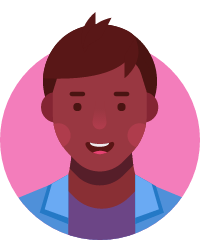 4 answers
Active Oct 23, 2017


Galveston, Texas We all know the basics that employers look for: good work ethic, great listener, and skilled in their field. Are there any specific differences that employers look for in a press team? #marketing-and-advertising...
4 answers
Active Aug 15, 2017 I am a very social person so I want to do something that would involve a lot of interacting and communicating with other people. I like giving presentations at school, leading group projects, and meeting new people. If you have a job in the sports/entertainment industry that relies on these...
#communication #sports #entertainment #communications #media
2 answers
Active Jul 21, 2017


Jersey City, New Jersey