Nir Krawczyk
Badges
Following Tags
Tags on answered questions
Active Locations I am currently fighting it out on my music and designing passion, I love both, yes I love music more and I grew up in church, half of my life has been in church, but I love music from the secular world a lot and some good Christian music, but no doubt that I love hip-hop rnb rap music a... abi
Sep 04, 2018 571 views
#singer #salary #LA #music #art #performing-arts #voice #vocals #singing #performer #performance Yasily
Oct 08, 2018 2129 views
Can you leave college after thouse years? am I allowed Too? #music I love to since, dance, and play music. What are some potential careers I could do?
#singer #music #dance #art #performing #performing-arts #career #college #computer #computer-engineering Quinn
May 29, 2018 658 views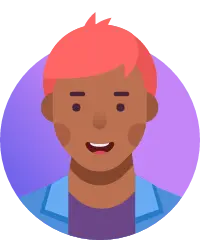 I'm going to be an undergraduate studying harp performance, but am also interested in writing and translating. Have you found that balancing multiple different careers took a lot of organizing, but proves feasible, or is it spreading your time and training too thin? #writer #musician... Aiden
Jan 16, 2018 556 views
My name is Aiden. I am 17 years old and I live on the Southern Oregon Coast in a little town with about 1000 people. I am going to George Fox University in Fall 2018. I love both music and psychology and I would like to find a career that combines and uses both of them. I am having some... I'm guessing that I'm not gonna find a job by seeing a sign in a window somewhere. So do I look on the internet and if so do you have a suggested site? This is just for my future self. #jobs #programming #tech #websites #companies #musicindustry #music #singing #singer #singer-songwriter In the future I want to become a singer. #singer #art #performing-arts #music #career #college #career-counseling I want to be a programmer when I grow up. #engineer #computer I am very passionate about both of those two fields and I was wondering if I could reasonably do both #technology #history #tech Hi, i'm High school student I been here for 6 months in U.S. I found programming interesting. I am from Guatemala but in my country is difficult to achieve this, and I would like some help to achieve this goal.
Would love any help or advice!
#technology #programming #programmer #google Mia
Apr 29, 2018 665 views
I love music and I plan to become a band director and in order to get accepted into a good music school I need to stay in the band program at my school. To be in the program it costs $1250 each year and $1000 to join a winter program. I love this program but I just don't know if I can afford it...