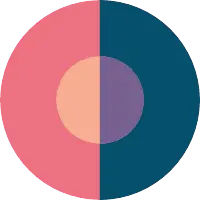 Kim Grover

Badges
Following Tags
Tags on answered questions
Active Locations I'm asking this questions is because I suck at studying for quiz, test, etc and plus I'm not a good at taking these kinds of things. Even though I go over #math problems or other questions that I don't get to make sure I understand it well. I need some tips on ways to study for these things. I know there are breaks during semesters, but I've also heard there's "dead time" in between those breaks as well. I am going 4 hours away from my home and I have people that I want to see more often than on holidays. Do I just have to wait until breaks or will there be a time that I can go... #future #college #school #undecided #college-advice Ali
May 08, 2016 4087 views
I would really like to be a manager or CEO one day. What is the hardest part about managing a team? What do you like best about it?
Thank you! #technology #management #leadership #human-resources Alex
Apr 17, 2017 1599 views
I have a upcoming Lenovo internship and I am currently preparing for the interview. #computer-science #computer-software #engineering #career #information-technology #job-application
Chapel Hill, North Carolina When I apply, this is the most common question, however, I do not really know what they expect in an answer. #science #technology #mathematics #interviews #interview-questions #job-application Hey! I was just wondering what could make me stand out a little when I go to a job interview. Would it be something that I would say, something that I would do, or something else? Thank you! #business #medicine #teaching #law #technology #interviews #information-technology #customer-service Lydia
Apr 08, 2020 500 views
I am a junior in college right now and given that senior year is coming, I have to recruit soon. I am interested in business, innovation, and marketing. I am considering consulting, but I was wondering are there other good options aside from consulting. #career #business I am a high school student and I consider myself a leader. I however, want to improve my leadership skills as I will be taking on bigger leadership positions in the next school year. I know that leaders are made through learning and teaching but also, could it be true that we may be born with... I read an article about how a recruiter who interviews students got an answer of "I expect failure" from one of the students. Then they went and wrote an article on how this answer was amazing. Should I do the same and state some failures like struggles in class or should I keep that to myself.... Mireia
Jan 25, 2018 10197 views
#college #college-major #college-admissions #college-advice ##college #college-bound #college-recruiting #colleges #university #user-experience #nursing #teaching #education #psychology #computer-science #science #stem #engineering #accounting #business #college-counseling #lawyer...